Welcome
to Paris Le Marais
Our hostel in Paris Le Marais
We have revamped the youth hostel experience!
Welcome
to Paris Le Marais
Our hostel in Paris Le Marais
A stone's throw from the trendy district of the Marais, discover our newest arrival. With its jungle theme and spacious feel, join us in our new hostel.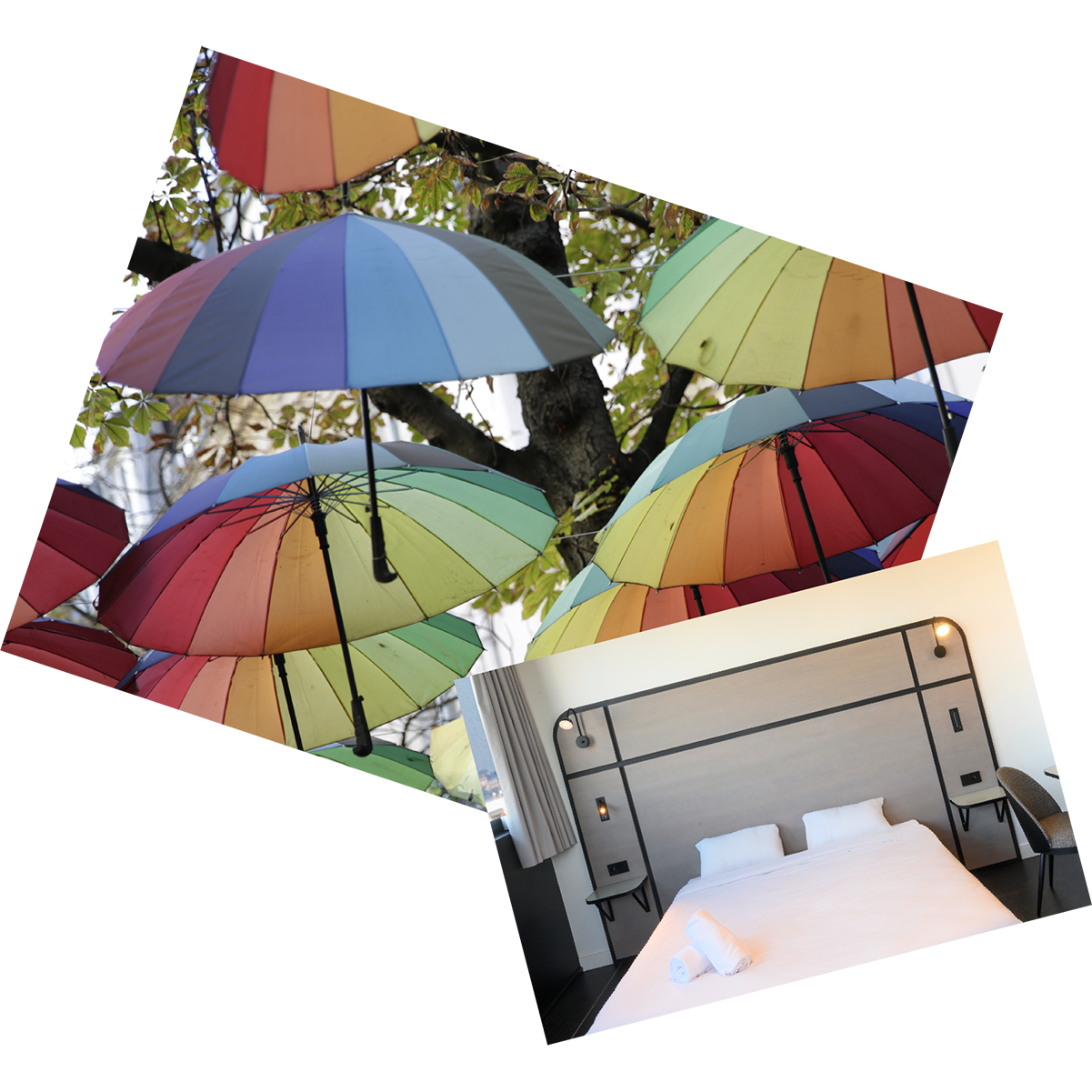 This is no standard hotel. It's a highly original space. The hostel is a short distance from the Pont Marie bridge and was designed as an ideal place for meeting people, relaxing and living the dream.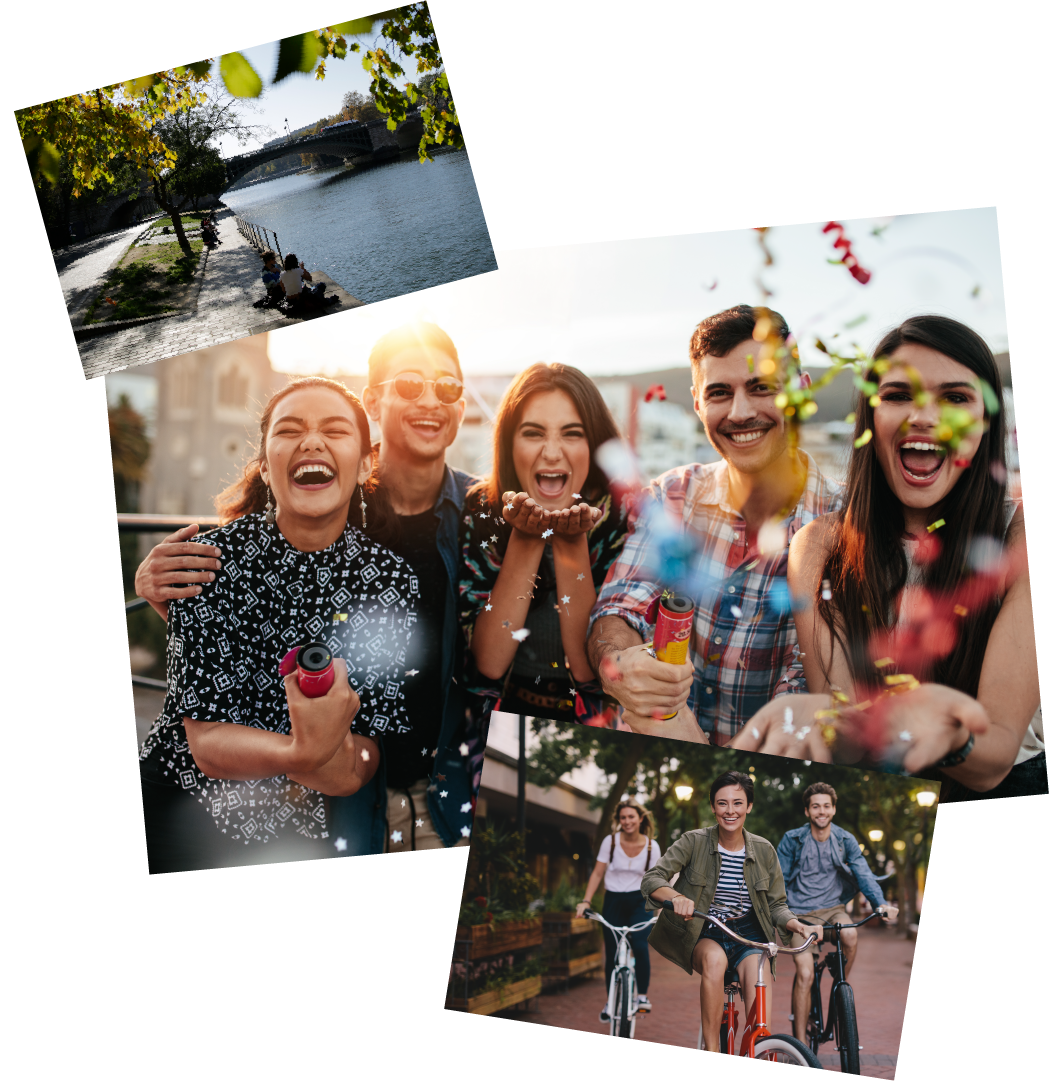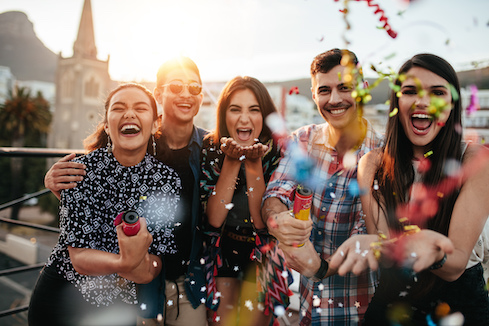 We've come up with an all-encompassing concept at The People Paris Le Marais, where you can experience the real buzz of Paris from morning to night in a warm and inviting space for travellers and locals alike.
EXPLORE THE NEXT EVENTS IN OUR HOSTEL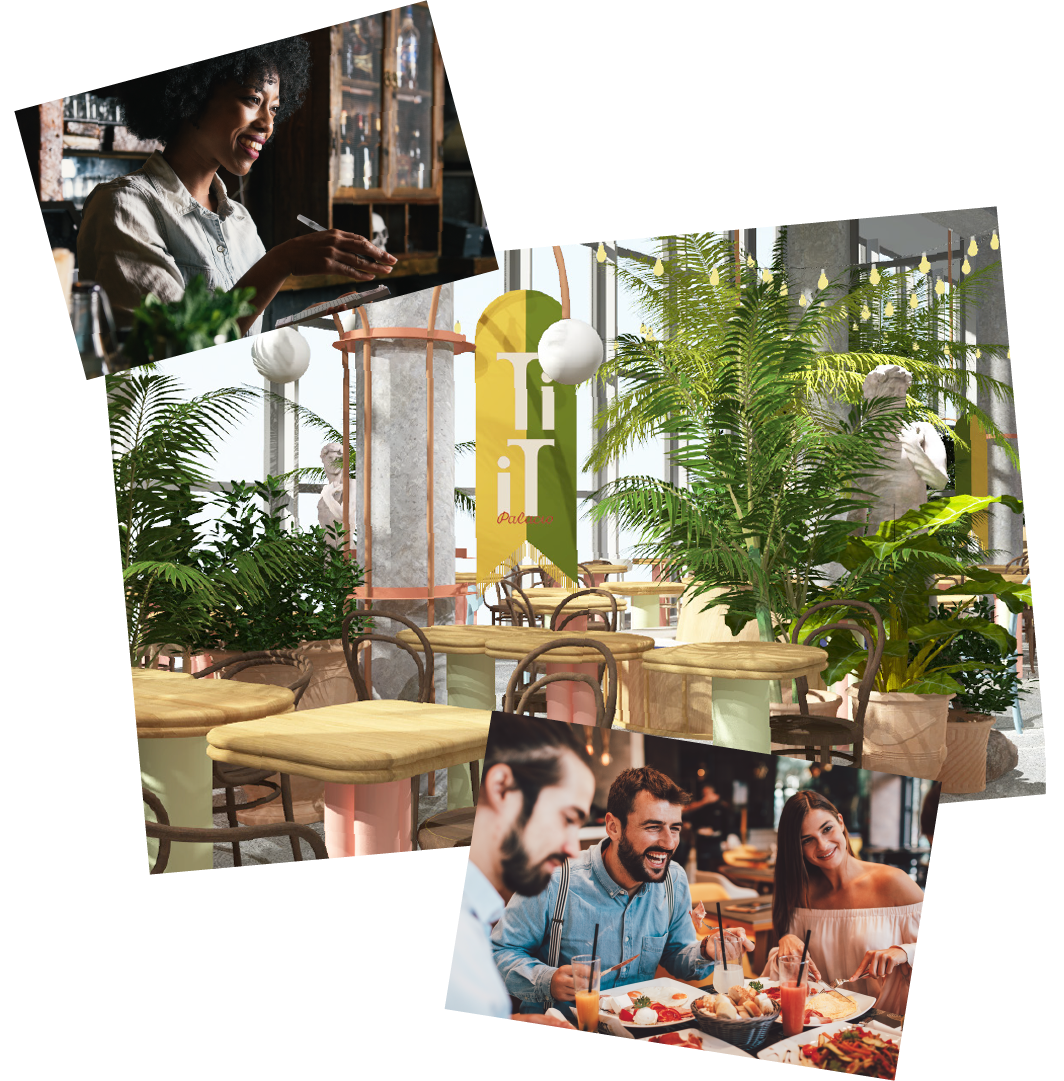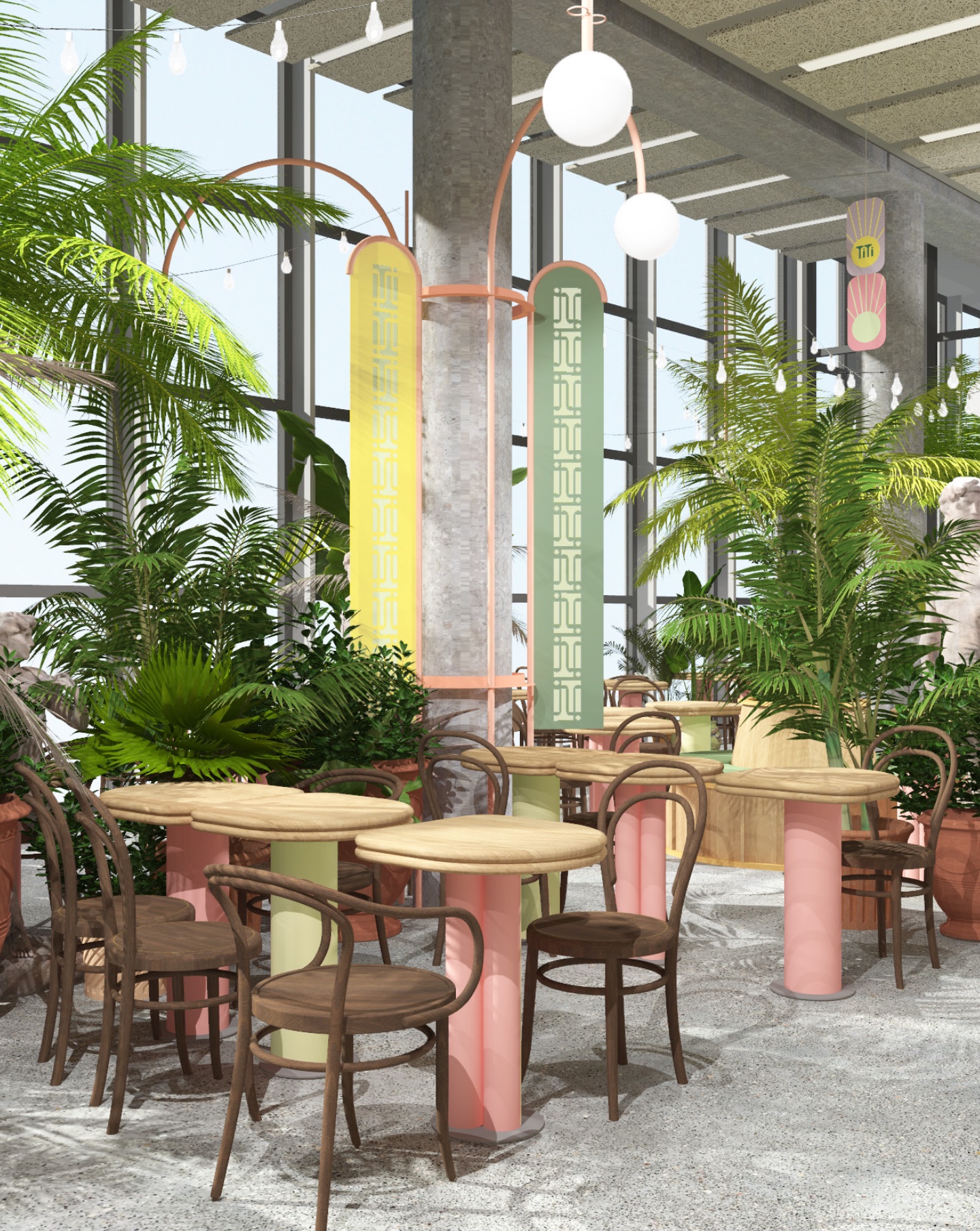 The centrepiece of our hostel is Titi Palacio. A cosy bar restaurant space with tasty food and a warm, party atmosphere.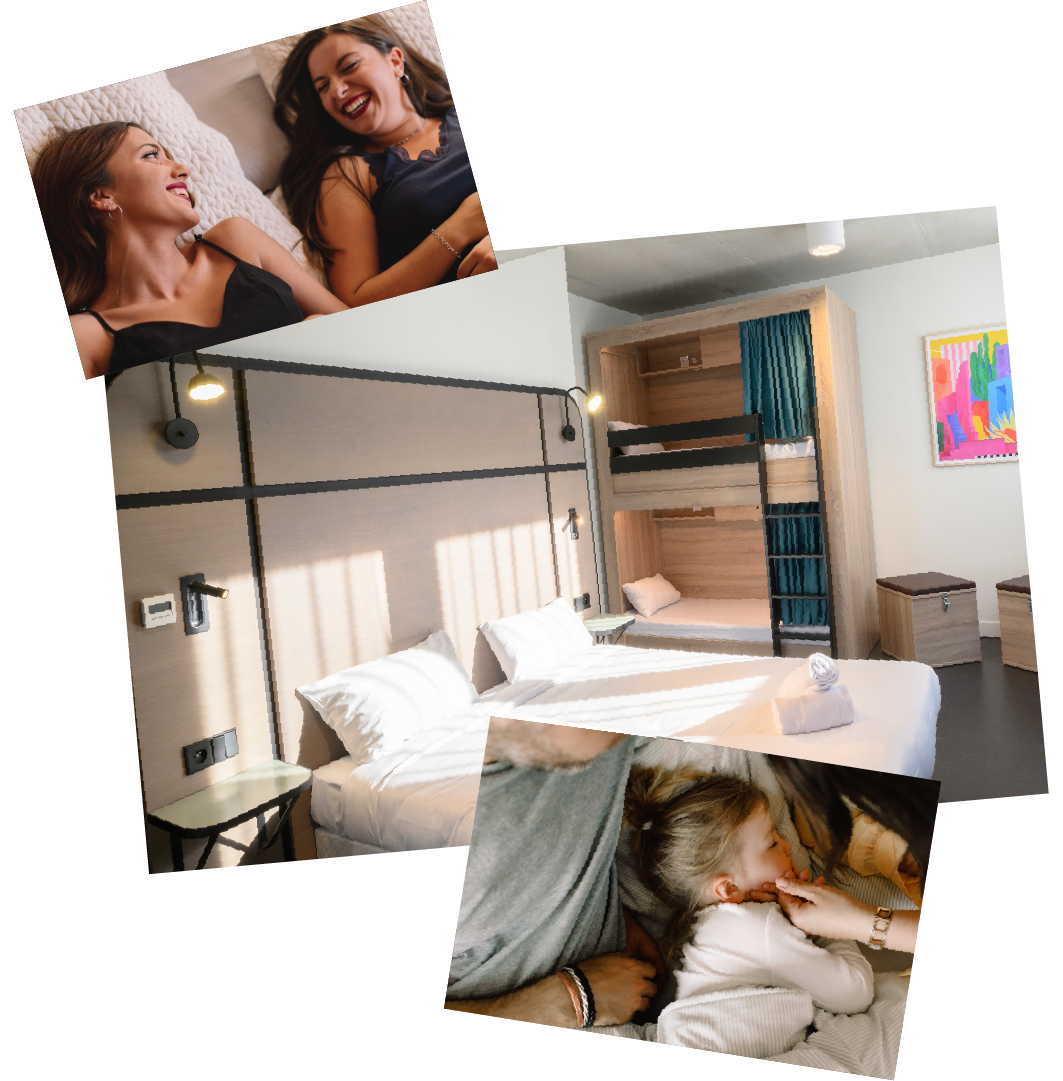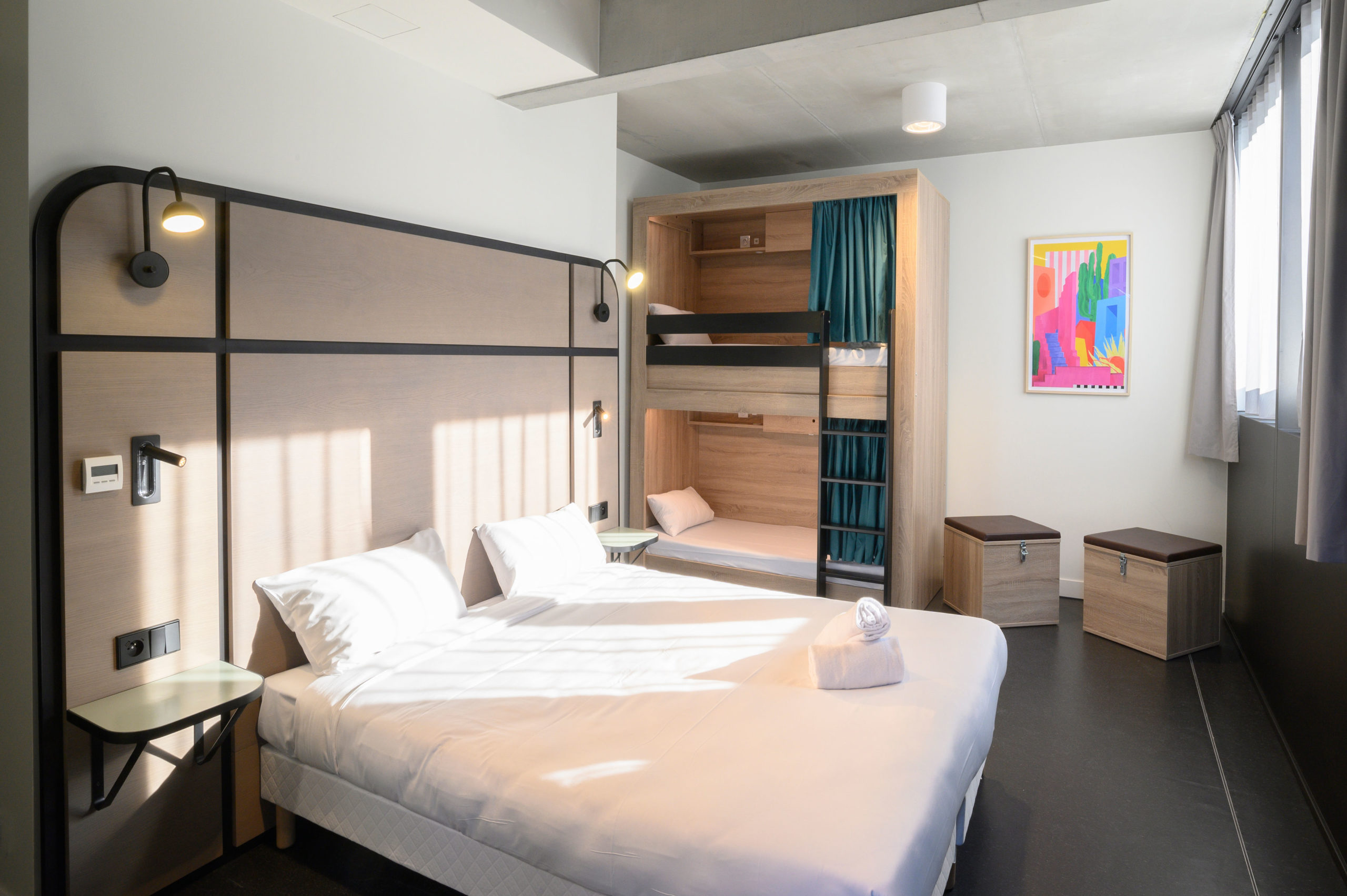 Whether you prefer a private room, a family room (with or without a balcony) or a fully equipped dormitory, the choice is yours. Experience The People hostel your way.
EXPLORE THE ROOMS AND DORMITORIES OF OUR HOSTEL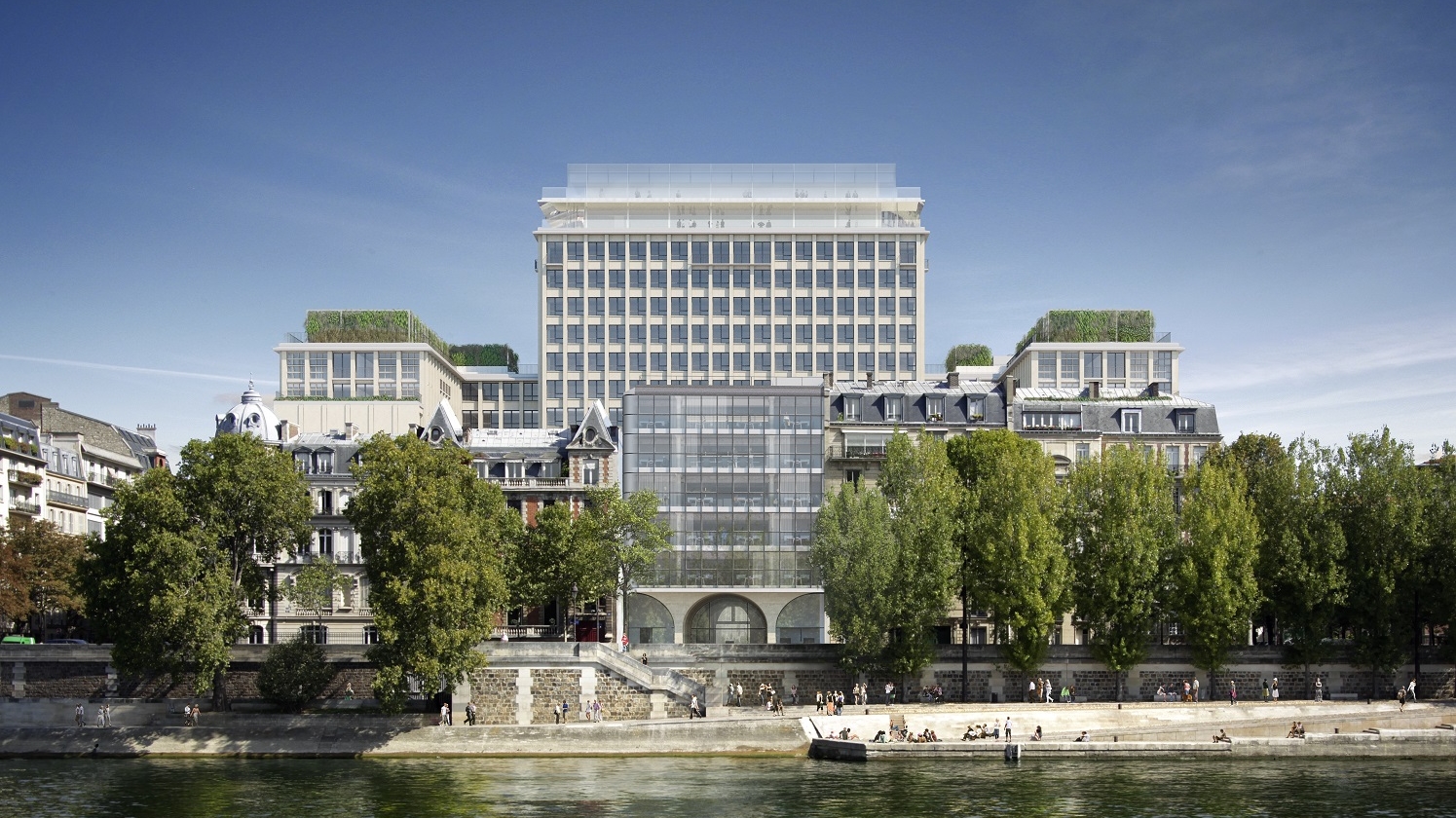 The hostel is housed in a truly stylish building, inspired by Oscar Niemeyer's signature curves. It's a modern design that makes the space feel like it's floating on air. Enjoy!
Freshly squeezed juice in the morning, an authentically local lunch and a cocktail with a view in the evening. From 8 am to 2 am, our spaces were designed to be used all day and all night.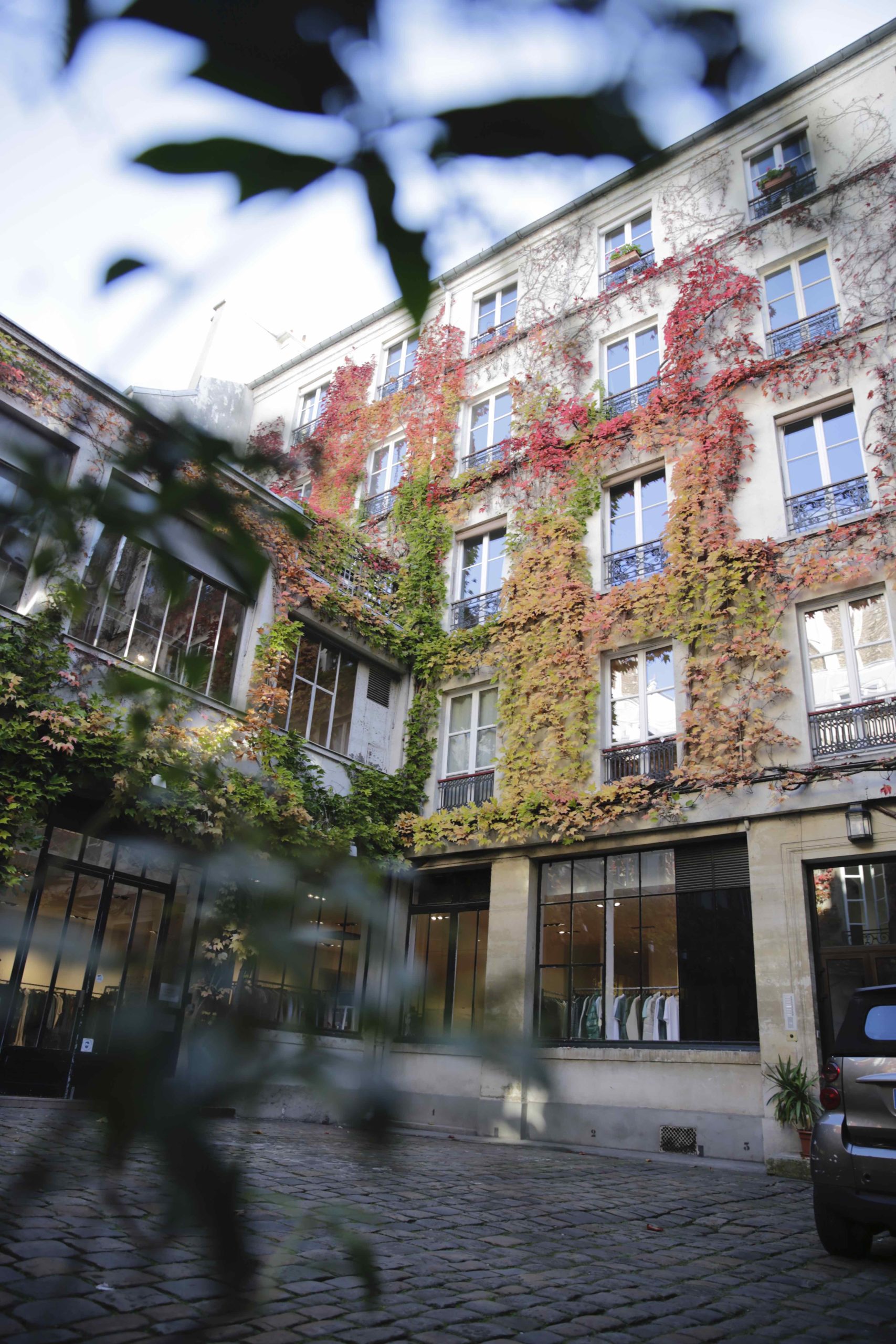 The best bit? Our hostel's central location, two steps from the Marais district in a new, multi-purpose space. There are so many things to discover just around the corner.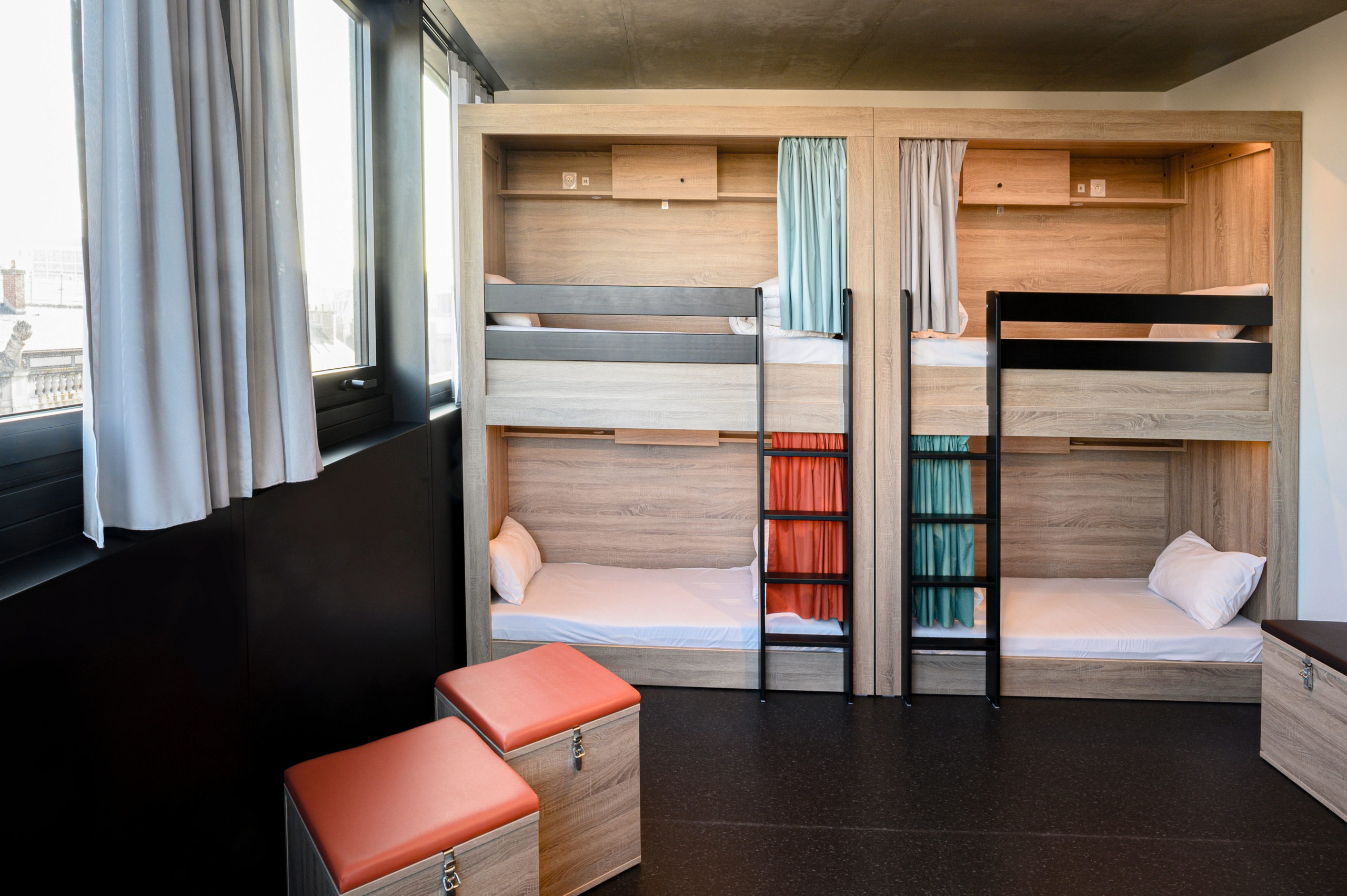 Shared dormitories with 4, 6 or 8 beds
From €19 per night
Travelling solo or in a group, a shared room gives you comfort at a bargain price. Our beds are so comfortable, you'll feel like you're floating on air.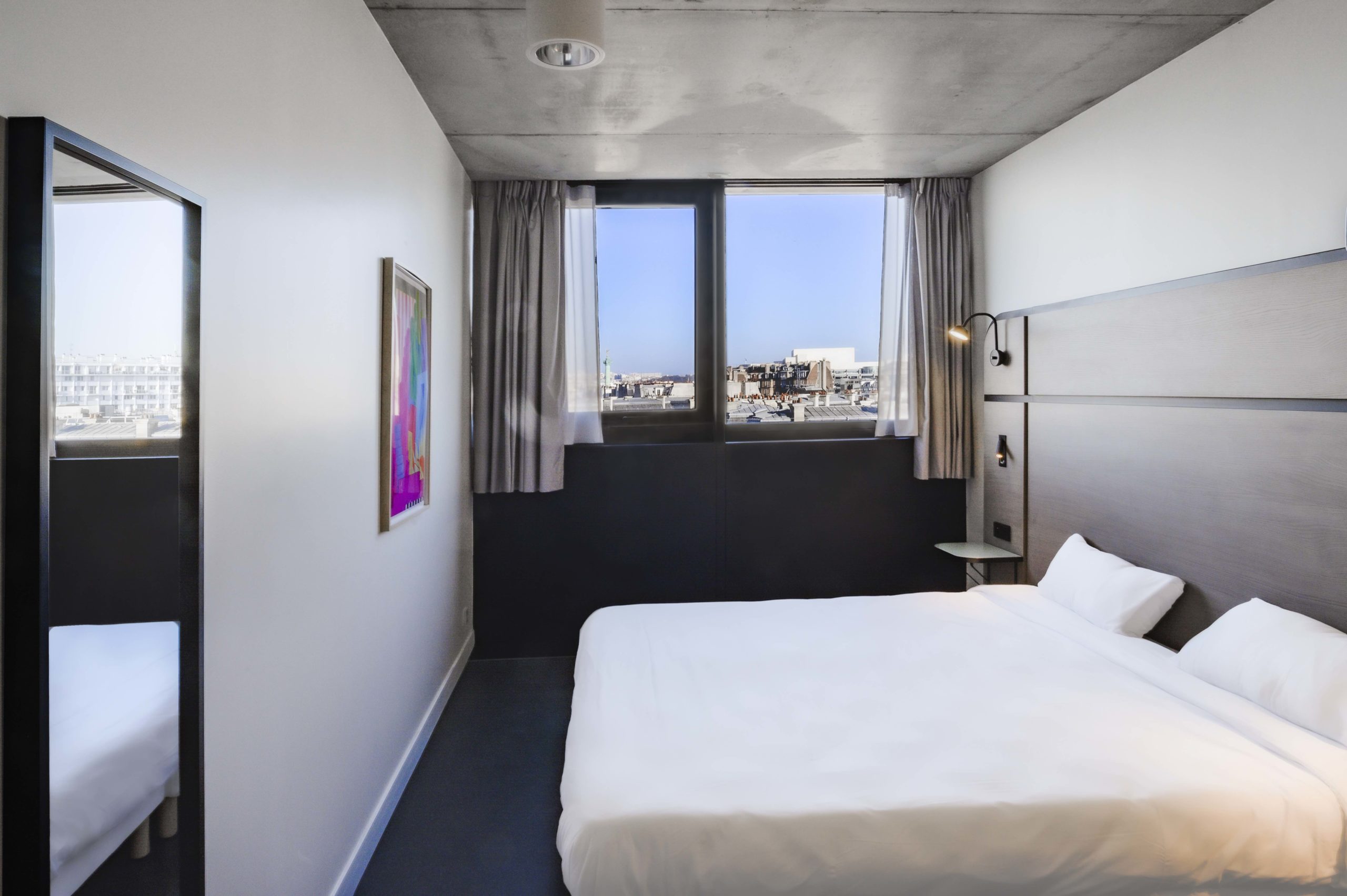 From €89 per night
Our double rooms (also for single occupancy) provide a comfortable space just for you. With a private bathroom and personal storage, you have everything you need to just relax.
And, as a little bonus, you get a view over the rooftops of Paris so you can really experience that Parisian vibe to the max!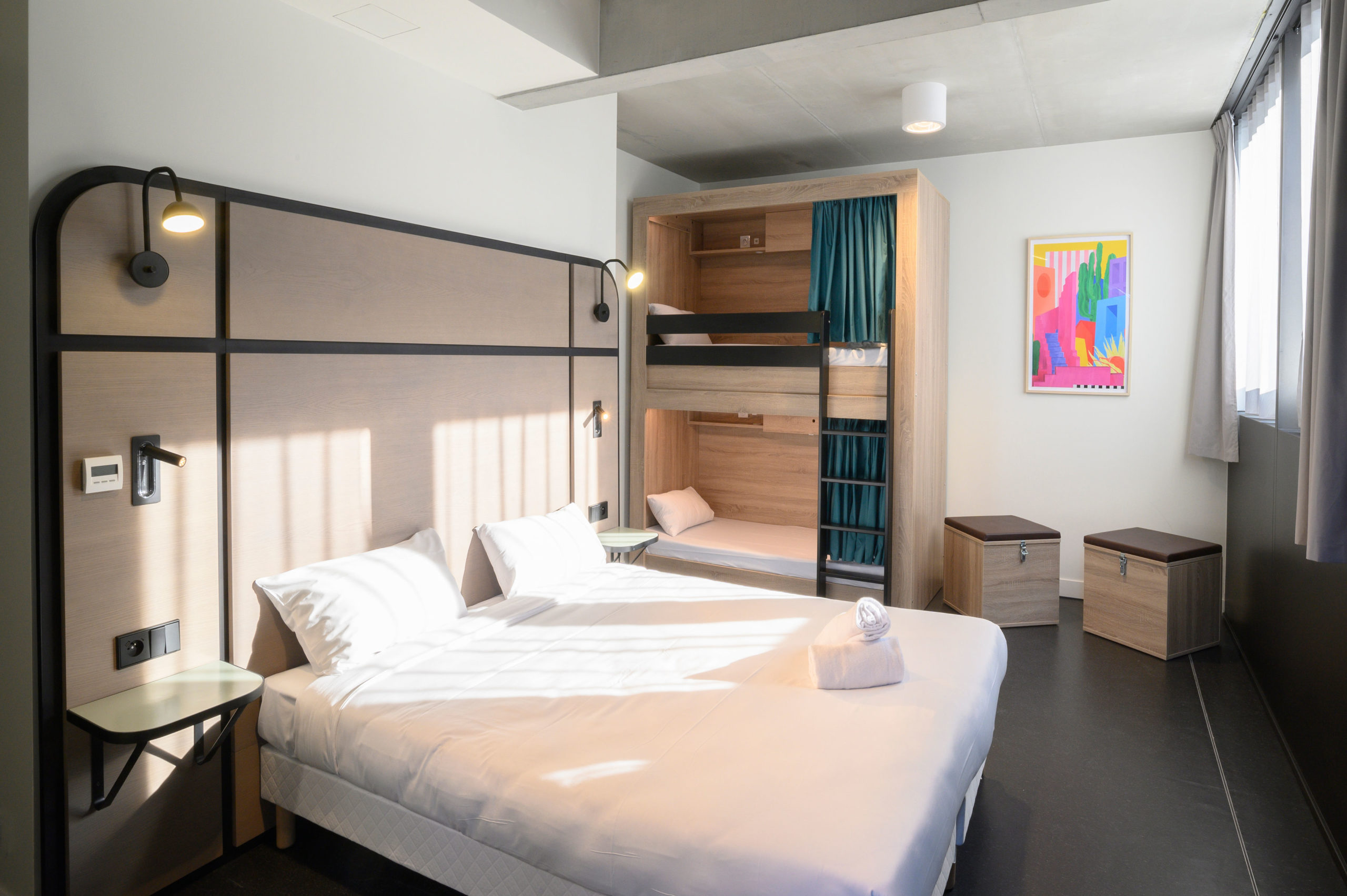 From €139 per night
Planning a break with family or friends, with a view of the Paris rooftops or a private balcony?
Well, you've come to the right place! Relax in the comfort of this cocoon-like bedroom for 4 people with a private bathroom.
The Marais has a village feel right in the heart of Paris. Let's take a closer look at this district with its multiple personalities, romantic, funky and trendy.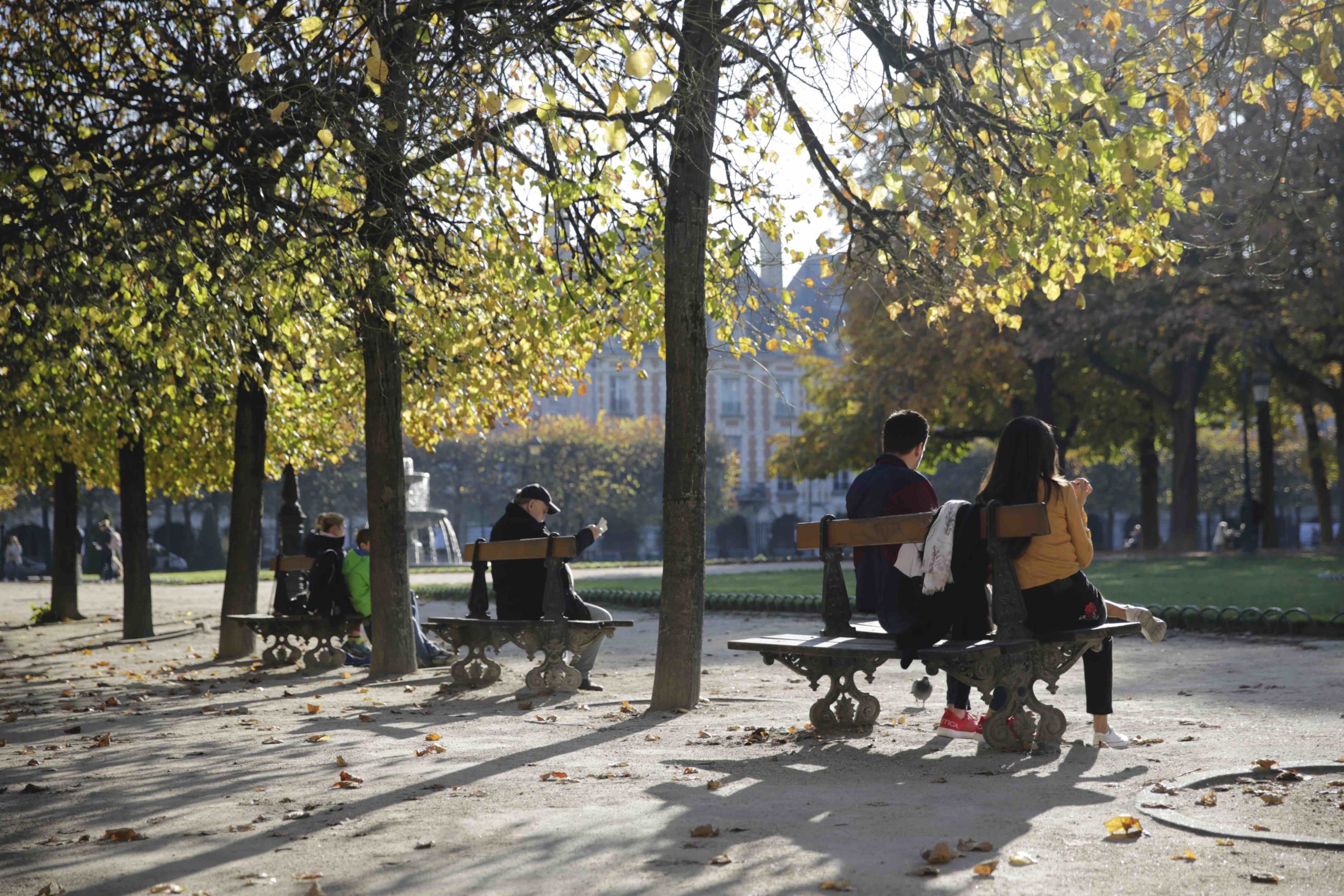 Here you'll discover delights at every turn. Place des Vosges really is one of the shining stars of the area.
An oasis of greenery surrounded by Renaissance brick buildings that have housed many famous names over the years, from Victor Hugo to Colette. Whether it's your first time or a return visit, just soak it all up and enjoy.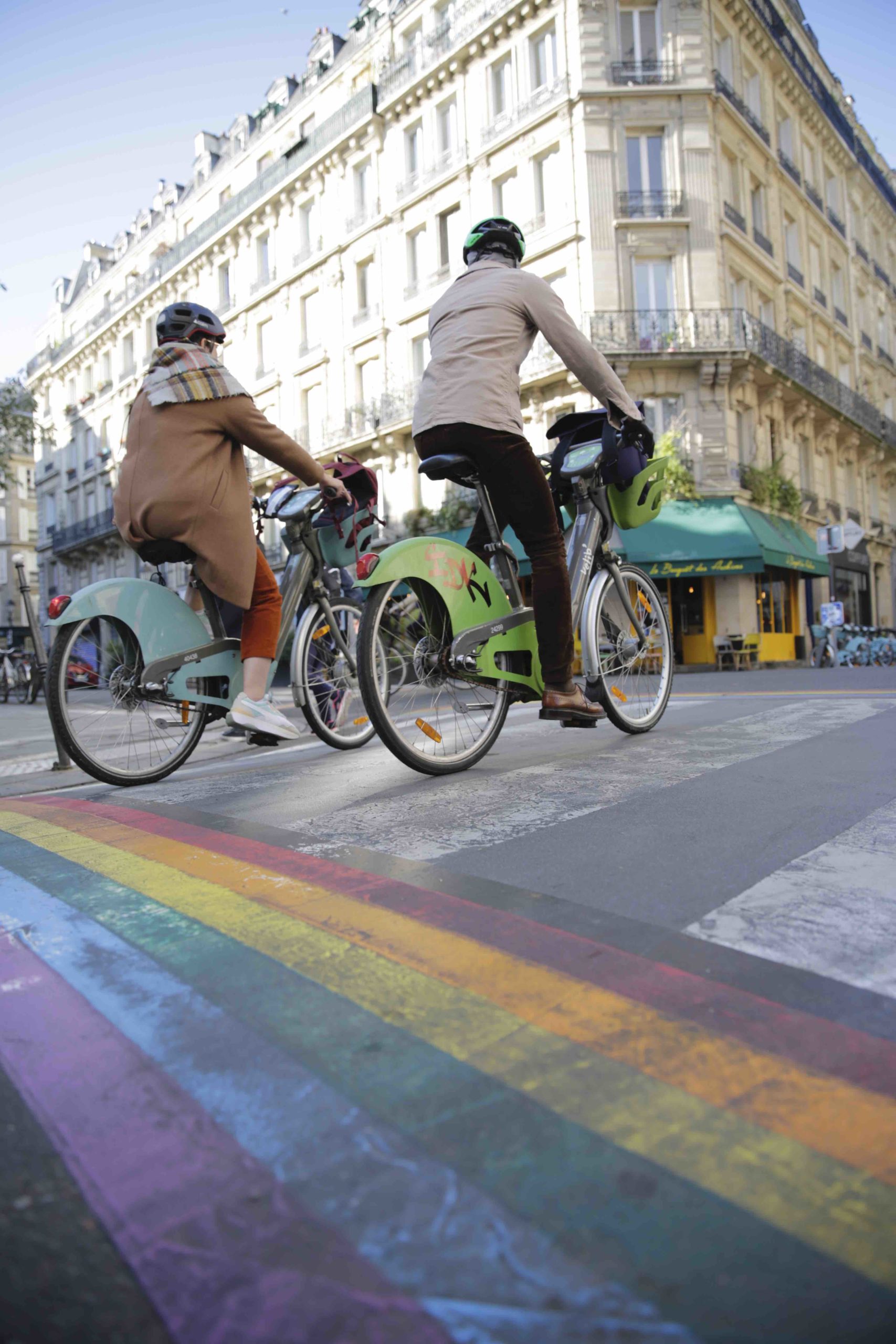 This is a must-see street with something for everything. The party atmosphere extends from 8 pm to 2 am, featuring cultural outings at the Pompidou Centre and window shopping to satisfy both art lovers and shoppers.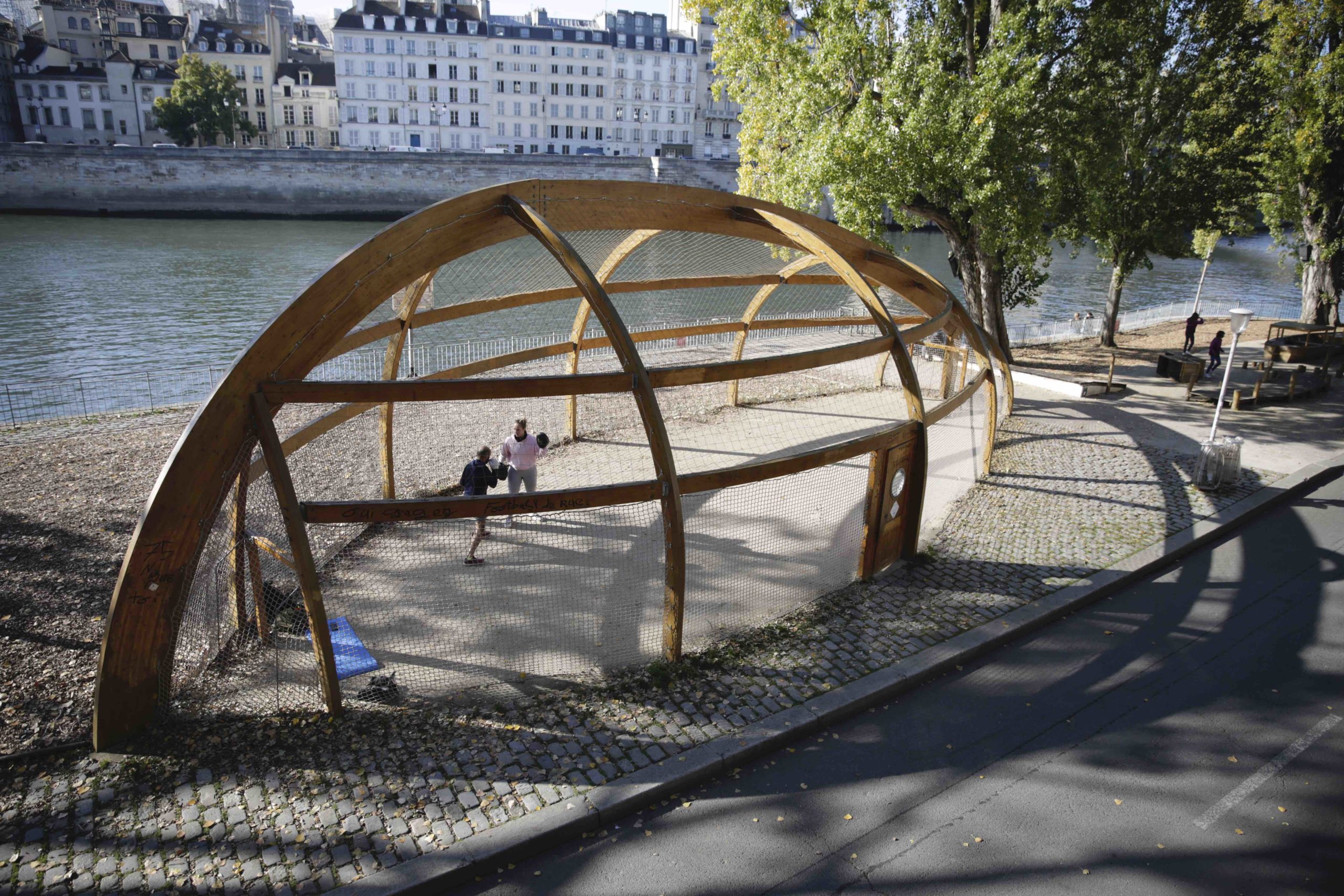 Paris wouldn't be Paris without the "quais" (banks) of the River Seine.
For some it's ideal for a run, for others a Sunday stroll, but it's also the perfect location to meet for a waterside drink.
– 20-minute walk
– Or take bus number 72 or metro line 1 (1 stop)
Take RER B towards "Paris", change at "Chatelet-les-Halles" onto metro line 1 towards "Château de Vincennes" and alight at Bastille.