Welcome
to Marseille
Our hotel in Marseille
We have revamped the youth
hostel experience!
Welcome
to Marseille
Our hotel in Marseille
We've designed our Marseille hostel in the image of the city and the neighbourhood. Eclectic, creative, and warm, our hostel mixes tradition with street art. Good memories are guaranteed here.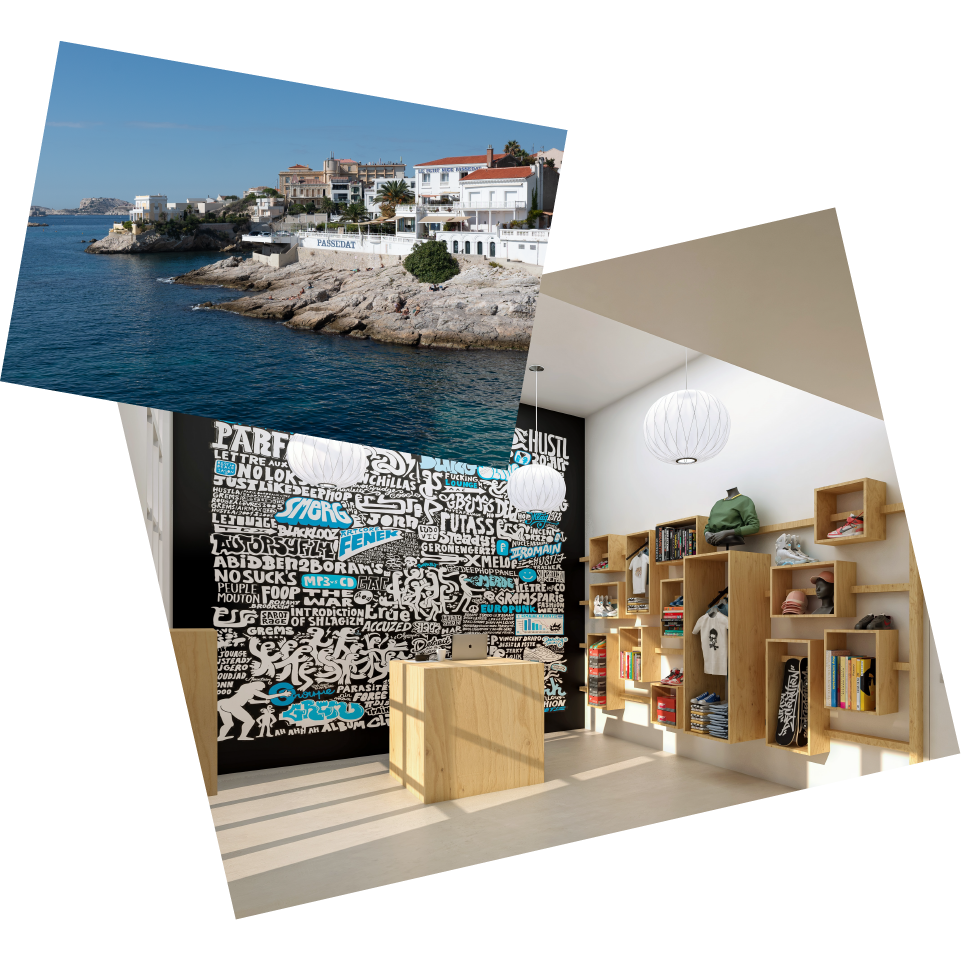 Marseille will charm you whether you're wandering the streets of the Panier, admiring the view from Notre Dame, visiting the Mucem or exploring the Calanques. And you can be sure that great weather will be on the forecast.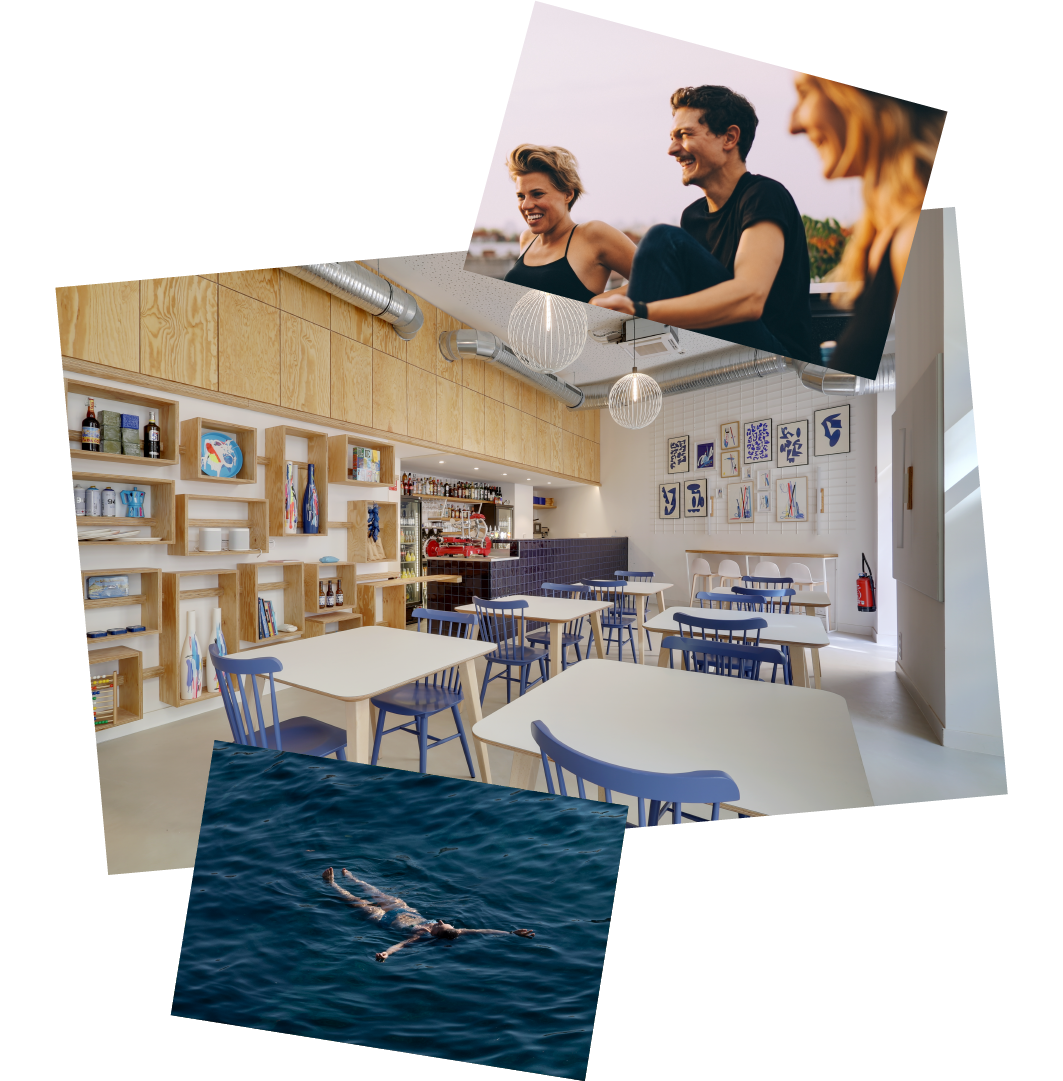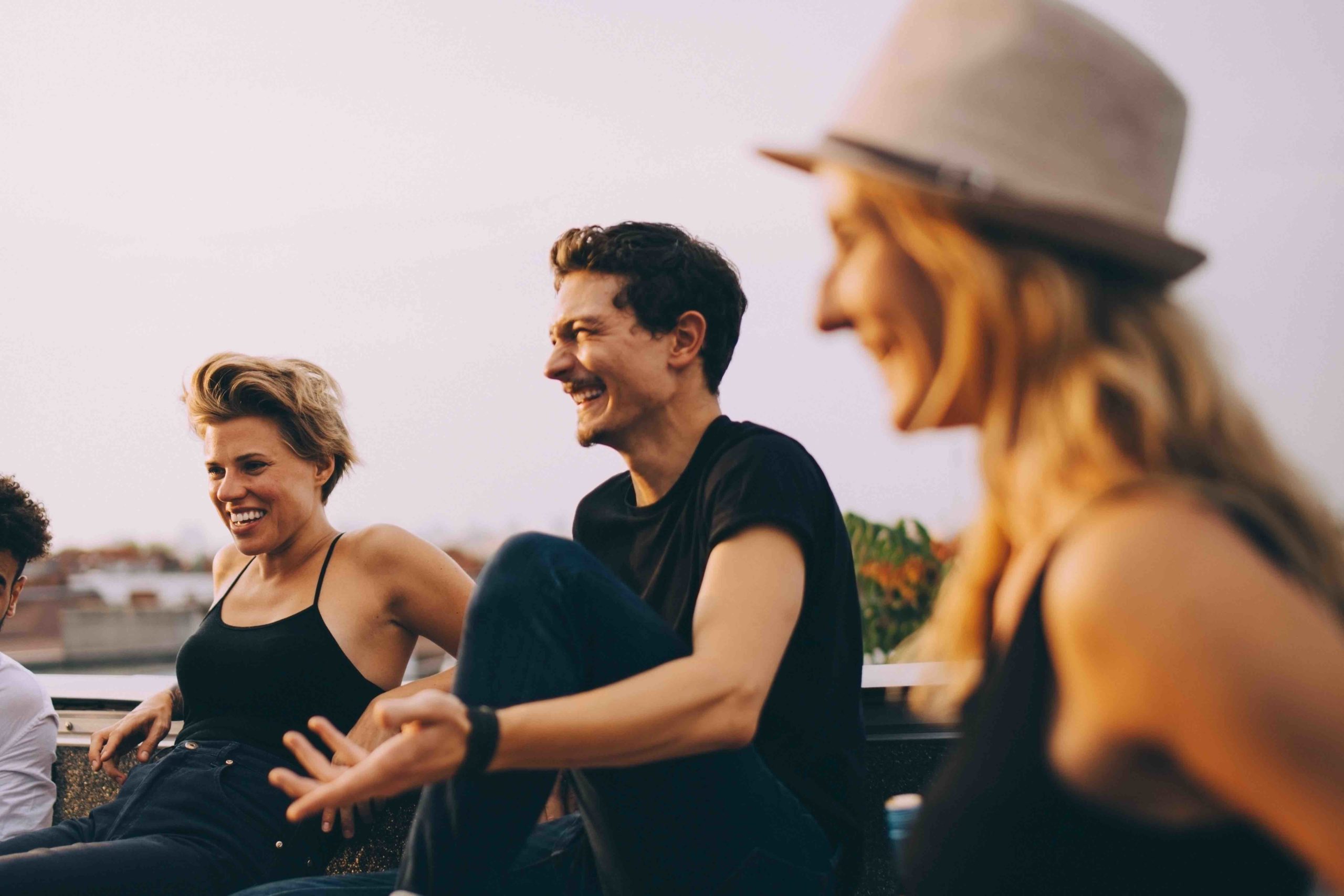 It's important to us to bring street art into our hostel. So we designed an integrated artistic experience created by GREM'S.
EXPLORE THE NEXT EVENTS IN OUR HOSTEL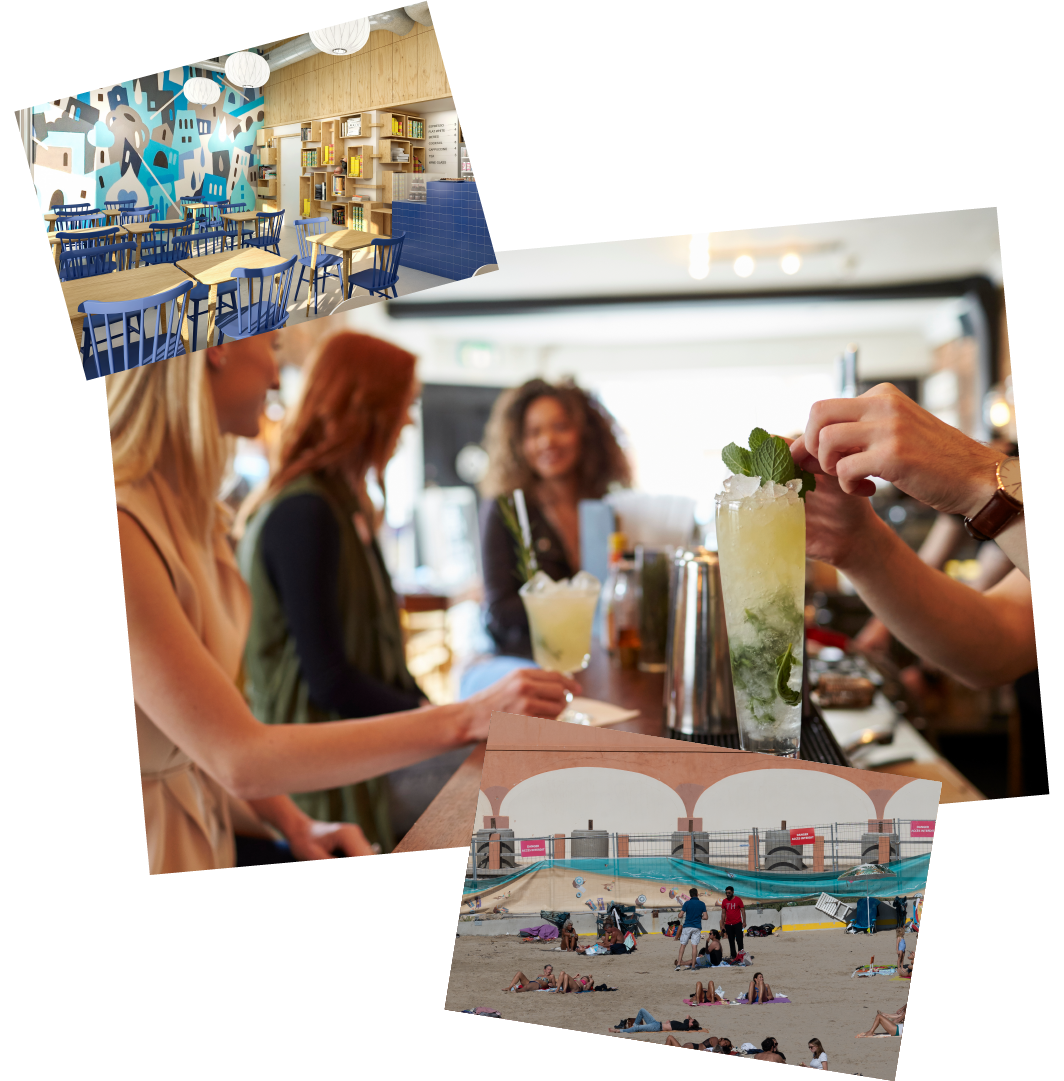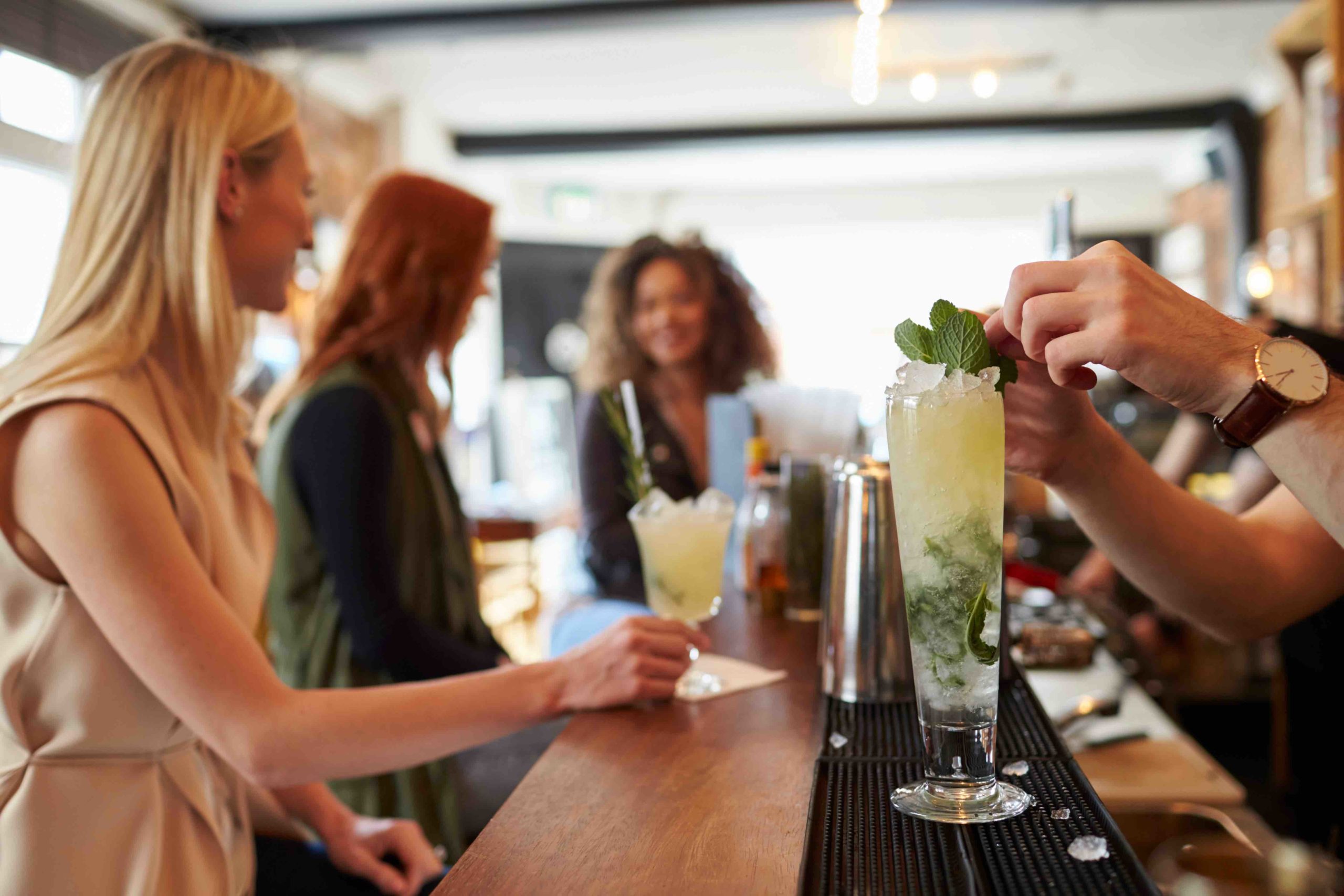 After a day in the sun, take a time-out to share tapas and beers produced right here in Marseille. A drink, a charcuterie platter, some good music, and off you go!
EXPLORE THE BAR AND RESTAURANT OF OUR HOSTEL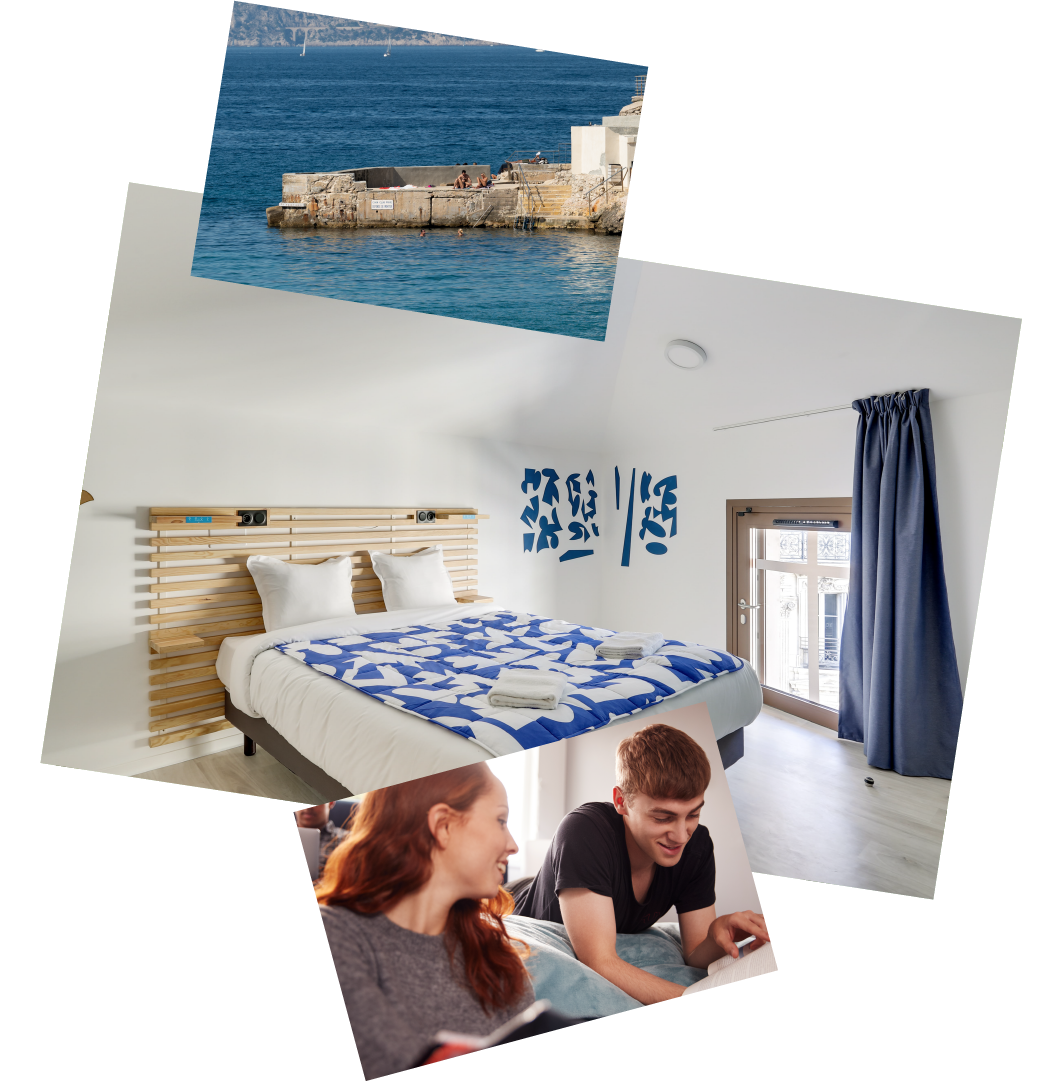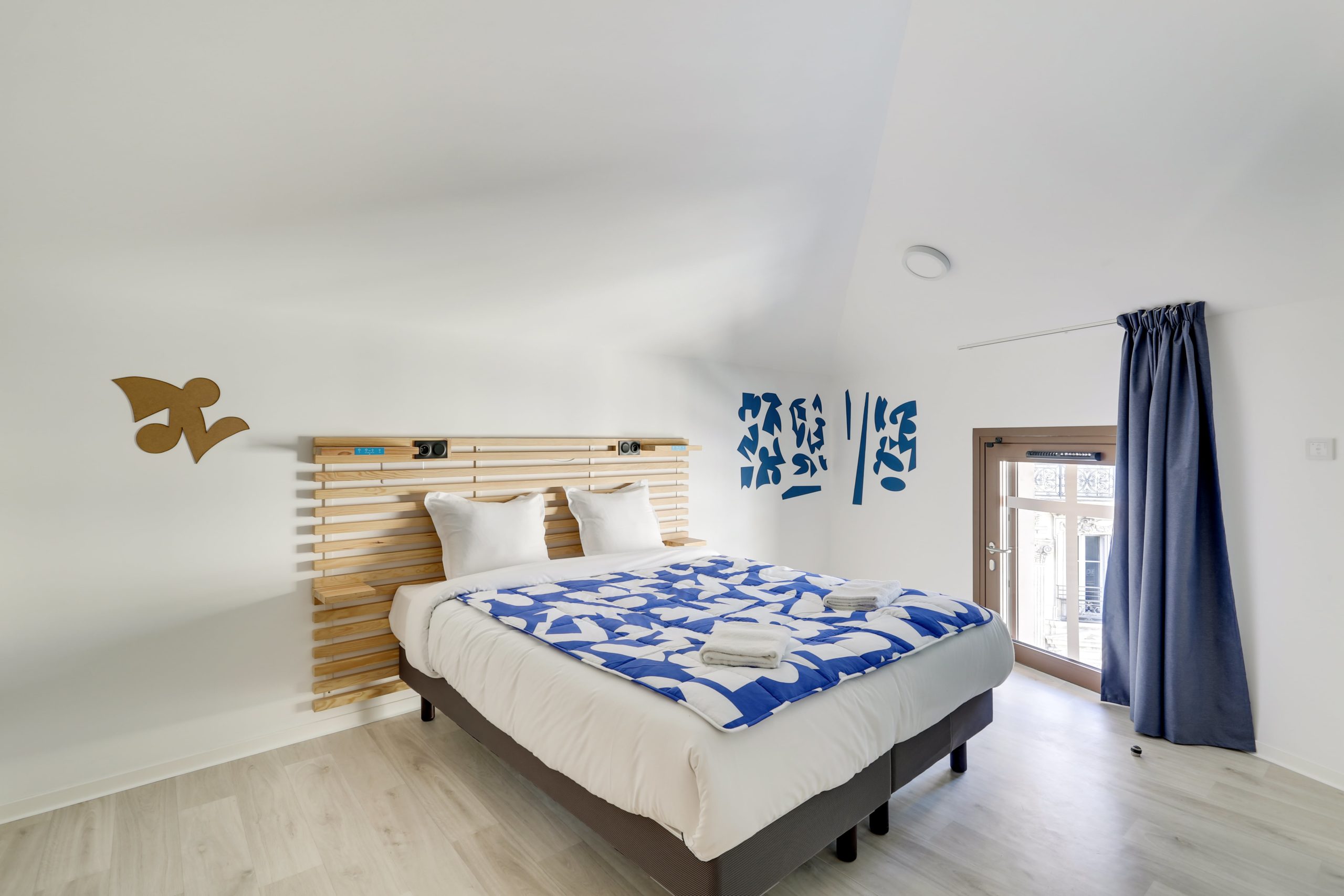 Whether you're looking for a private or shared room, we've got what you need. Our dormitories feature capsule beds made in France, complete with tech hook-ups. And you can take advantage of the comfortable aesthetic atmosphere of our private rooms.
EXPLORE THE ROOMS AND DORMITORIES OF OUR HOSTEL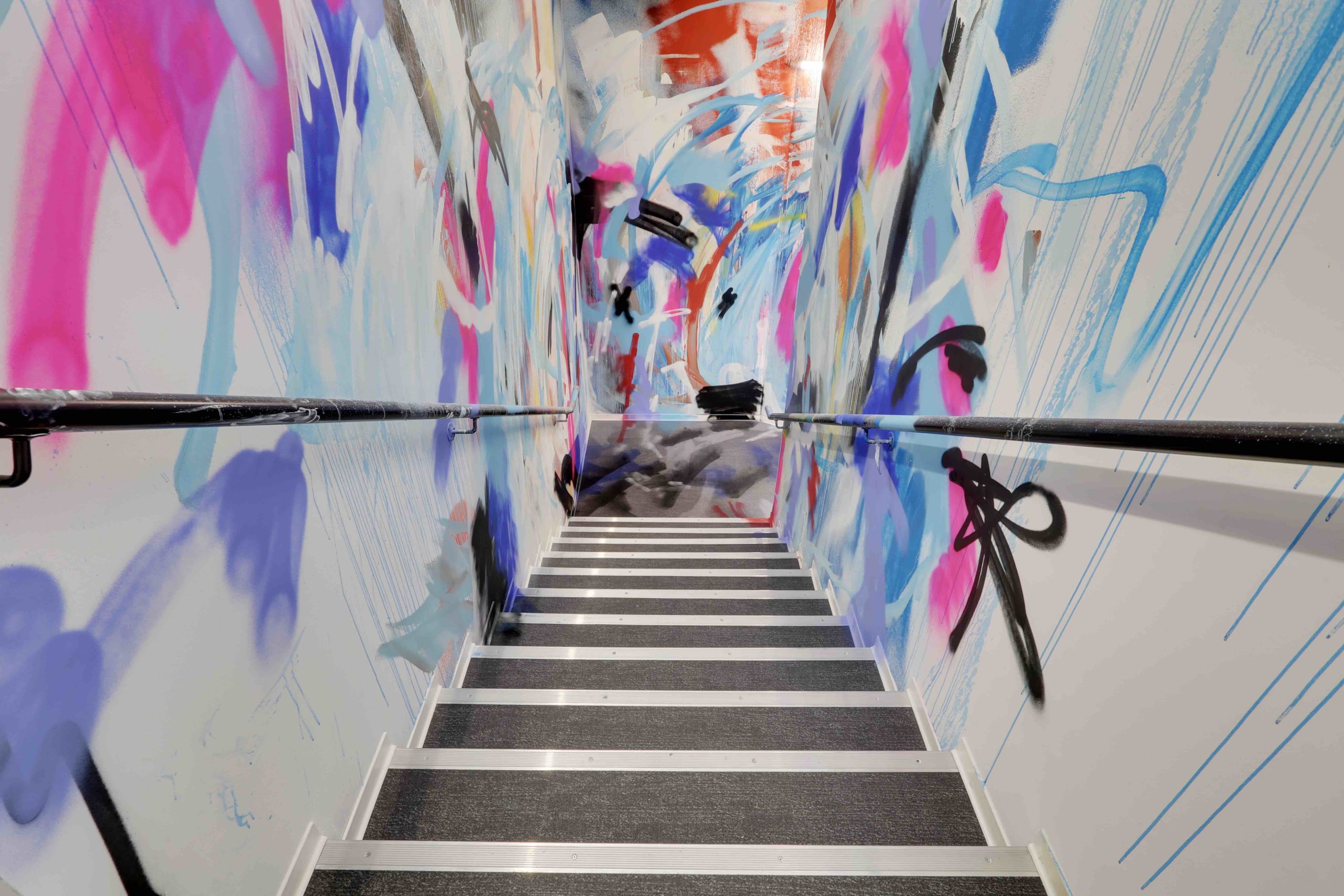 We welcome local and international artists in our hostel and promote them with monthly events, exhibition openings, happenings, and workshops open to children, among others, in collaboration with neighbourhood schools.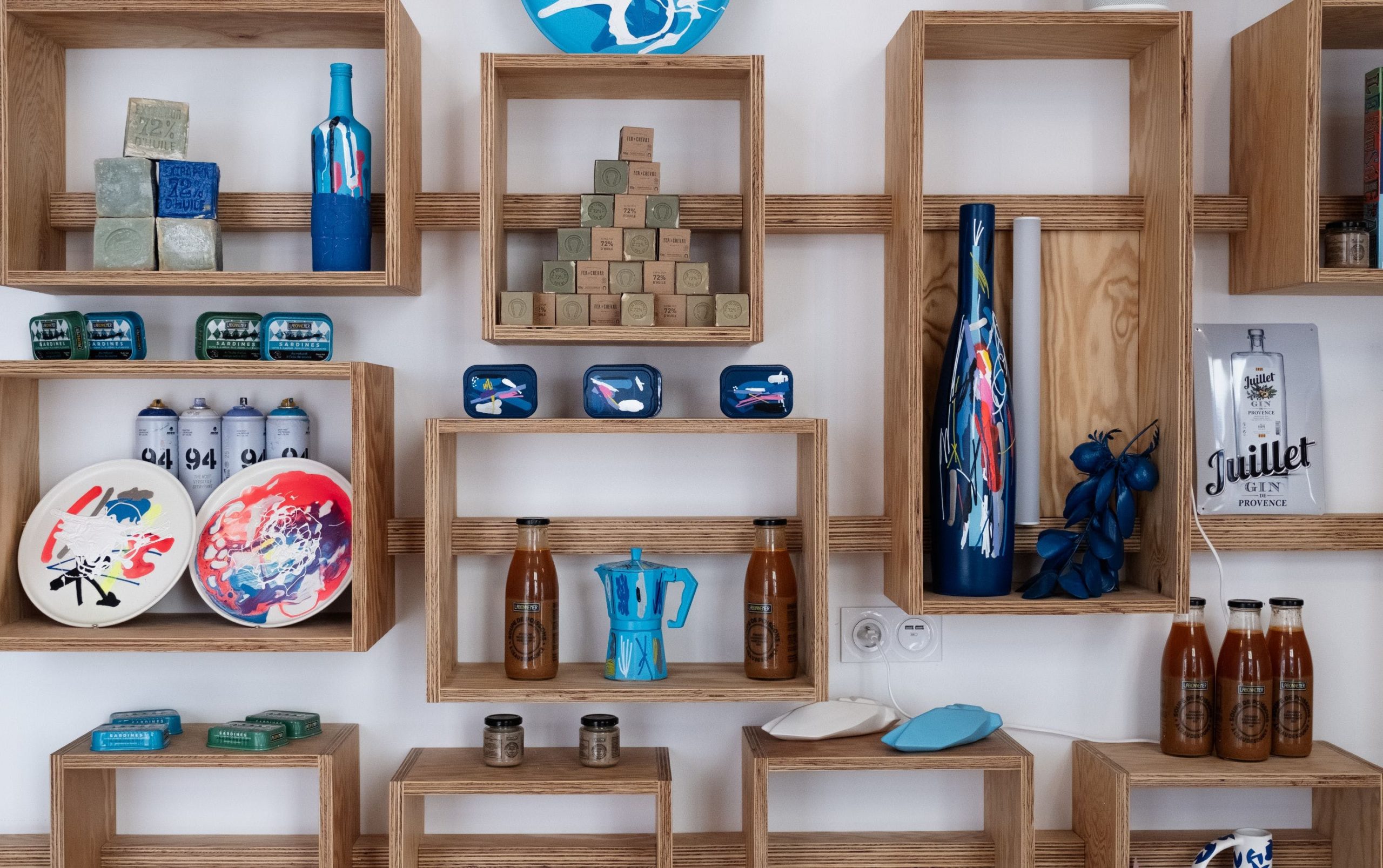 We always prefer locally made products so we've created a boutique area where you can find the perfect souvenir to take home with you. Treats, decorations, and utensils are all created by local artists and artisans.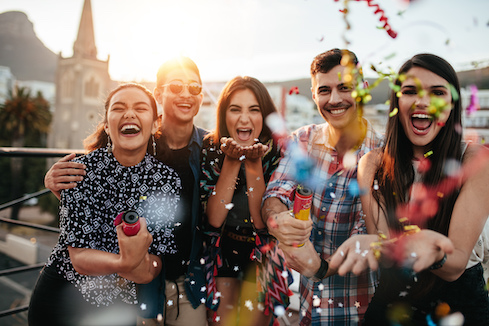 You can't have urban culture without music! We let the DJs take over to ensure good vibes during our relaxed after-work parties. Varied programming for a great ambiance.
Between the Massif des Calanques and the ambiance of the Panier's brightly coloured sidestreets, Marseille is bubbling with diversity. A blend of authenticity and new trends.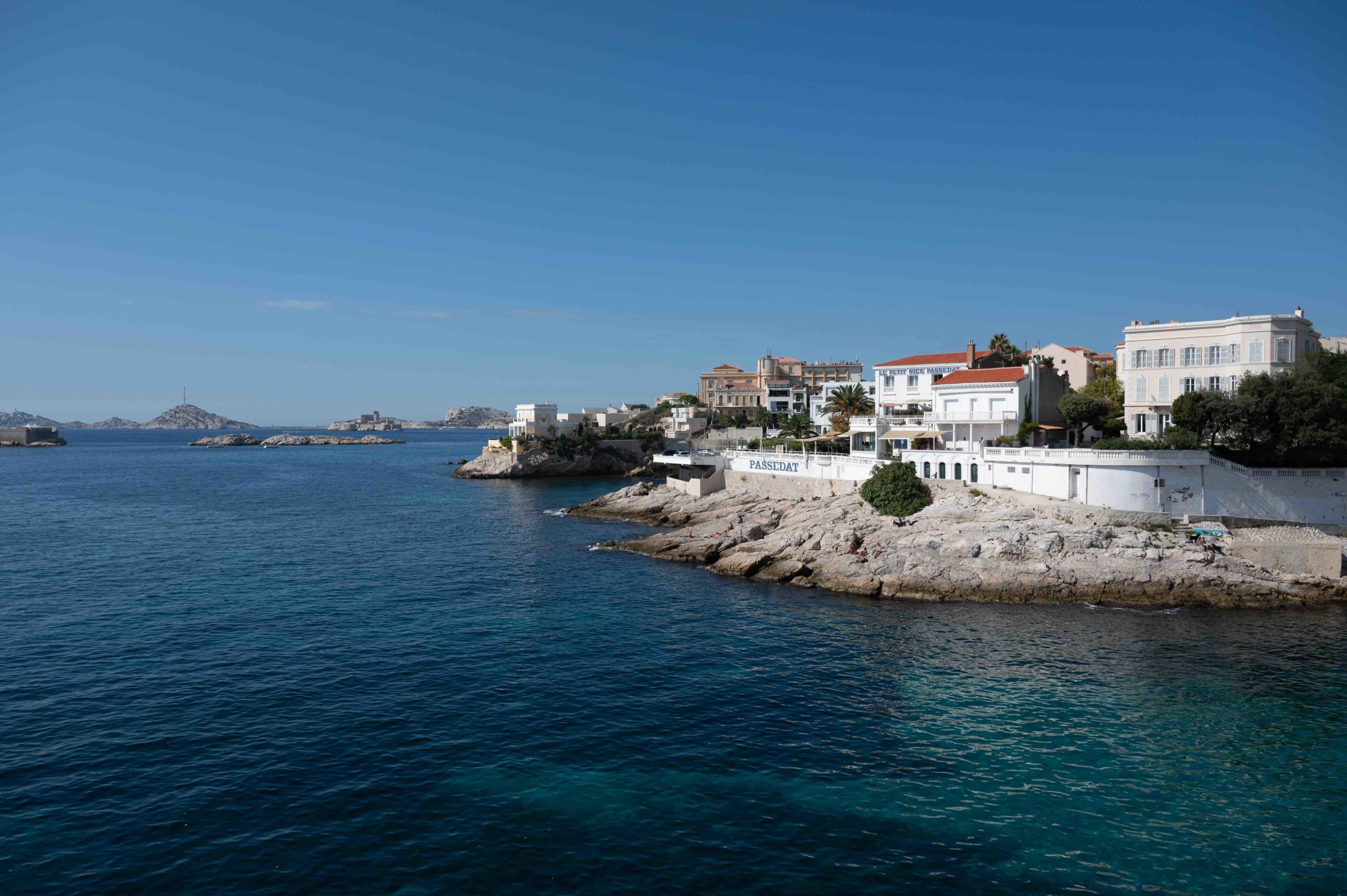 From up here, the sea looks endless. This is the ideal postcard of Marseille, the area Marseille's inhabitants are the most protective of and the perfect place to soak up the sun, hike around or explore the sea floor.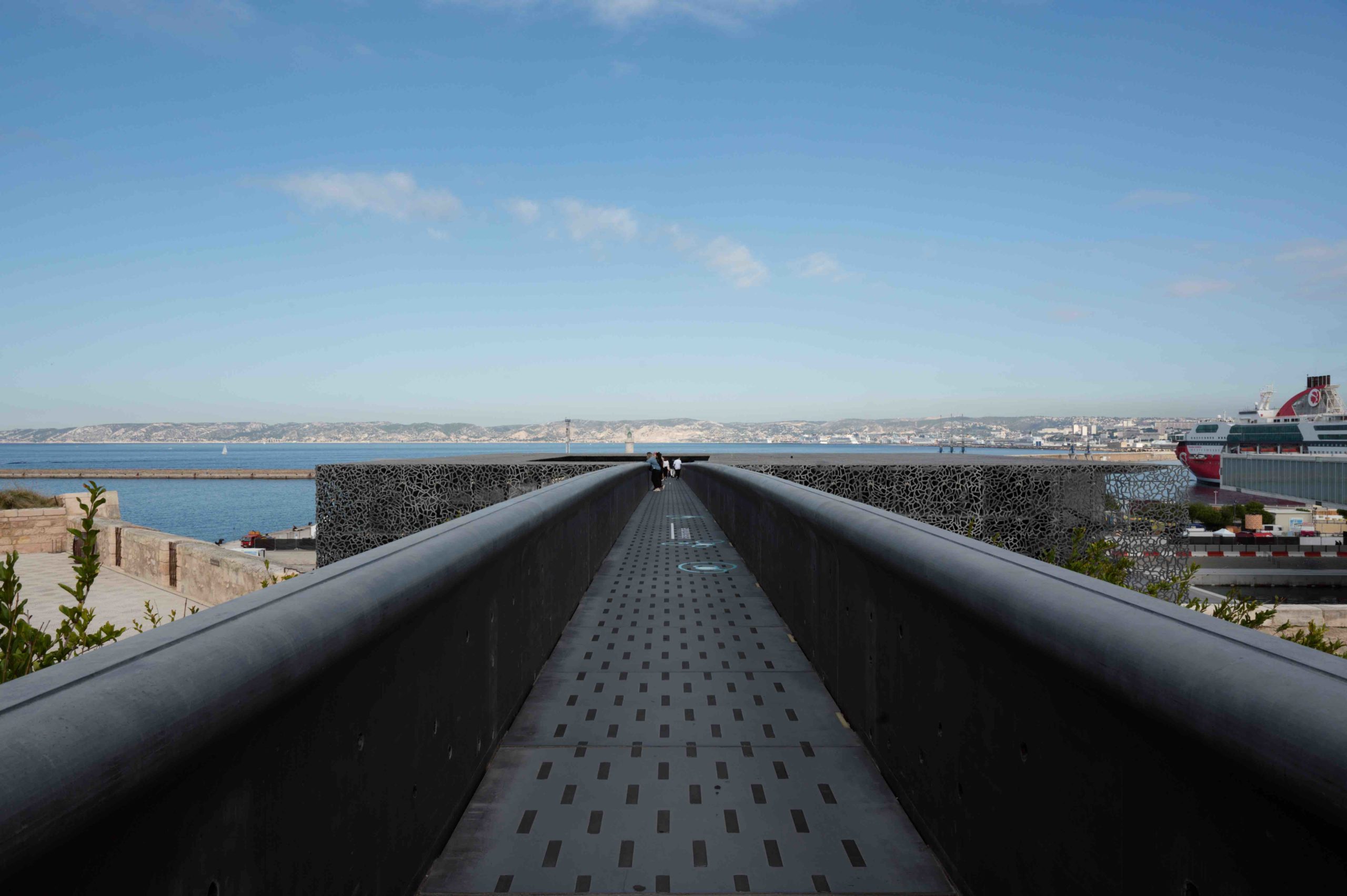 This museum's symbolic architecture needs no introduction. Le Musée des Civilisations de l'Europe et de la Mediterranée is the first museum in France dedicated to Mediterranean civilisations.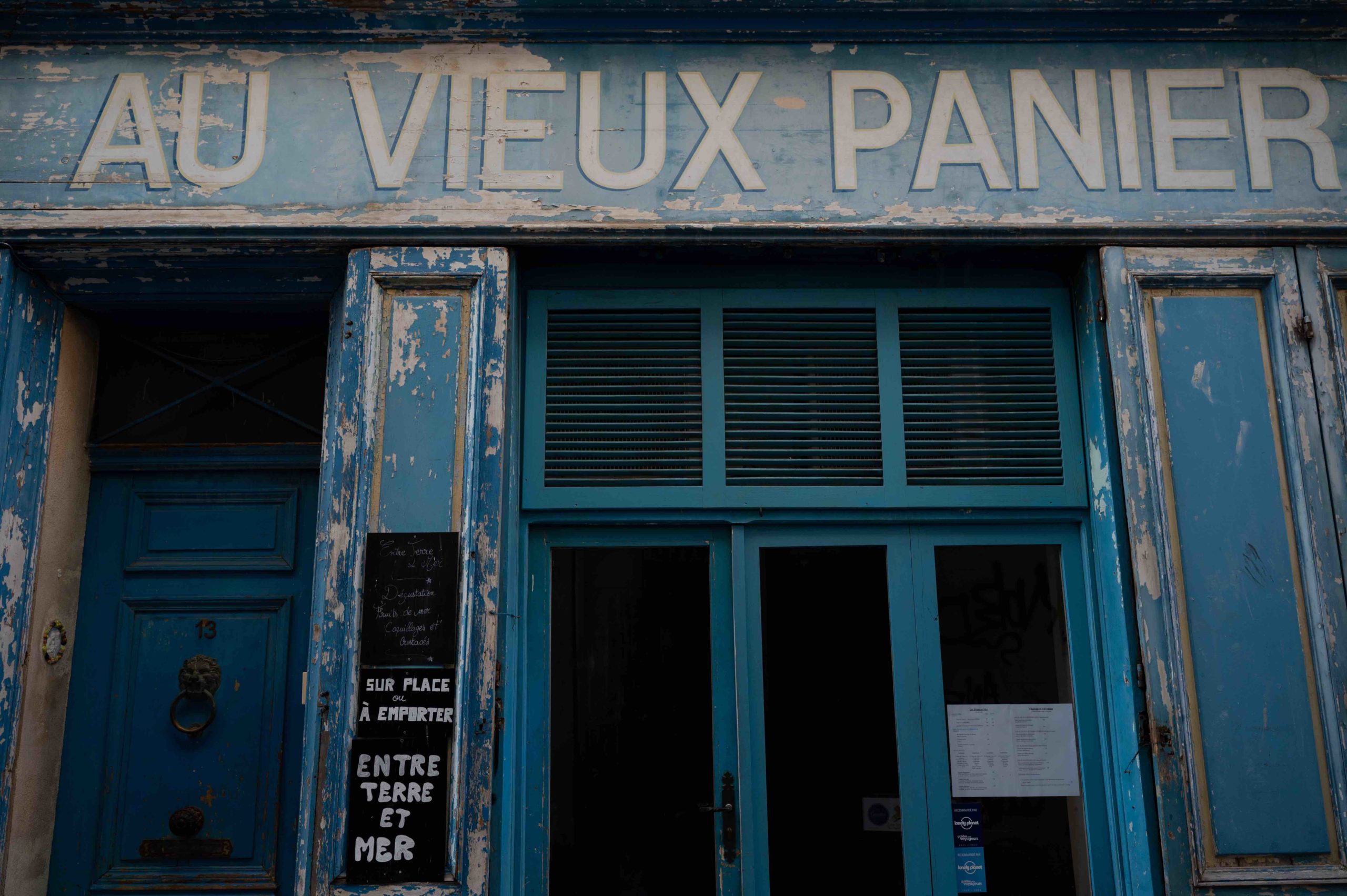 The oldest quarter of Marseille is a must see, so take a detour if necessary to go through it. With its local artisans and façades covered with colourful street art, the neighbourhood is a real open-air museum.
– On foot: 10 min, 1km. This is the easiest and shortest route.
– Underground: M2 – Métro Geze (every 4 minutes): St. Charles > Jules Guesde (1 stop)
– Bus: 82S – Pharo Catalans (every 30 minutes): Gare Routière Saint-Charles > Métro Jules Guesde (4 stops)
Bus: Line 6: The bus runs up to every 10 minutes, 7 days a week.
Length of the journey: Around 25 minutes to Marseille – Saint Charles