Welcome
to Les 2 Alpes
Our hostel in Les 2 Alpes
We have revamped the youth
hostel experience!
Welcome
to Les 2 Alpes
Our hostel in Les 2 Alpes
For a sports excursion or just to enjoy a few days of peace and quiet, Les 2 Alpes hostel is not to be missed. Enjoy a gulp of fresh air here in winter or summer.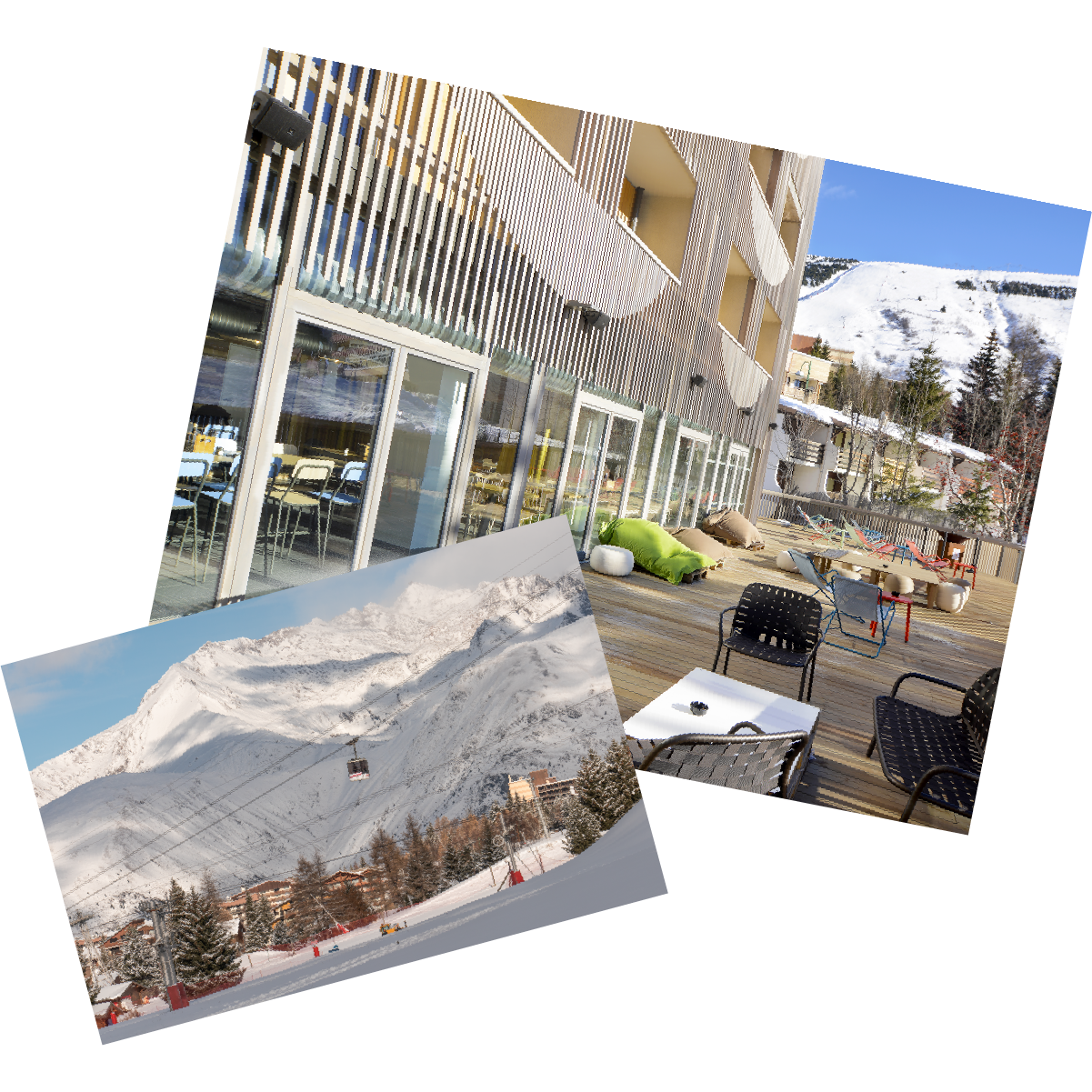 With skiing, paragliding, yoga or summer tobogganing available, you'll definitely get your share of thrills. Our hostel brings together outdoor sports activities with relaxing moments overlooking one of the most beautiful views over the Alps.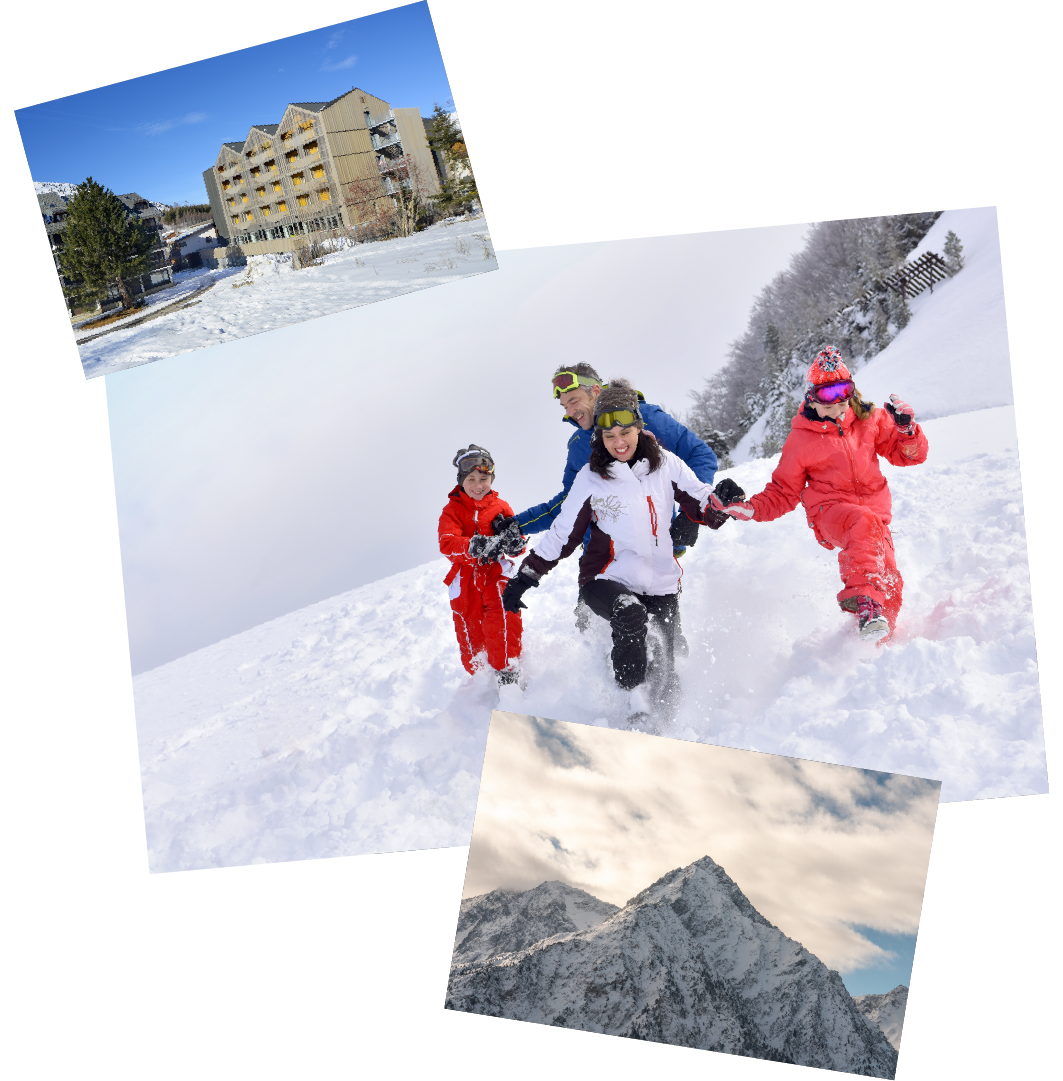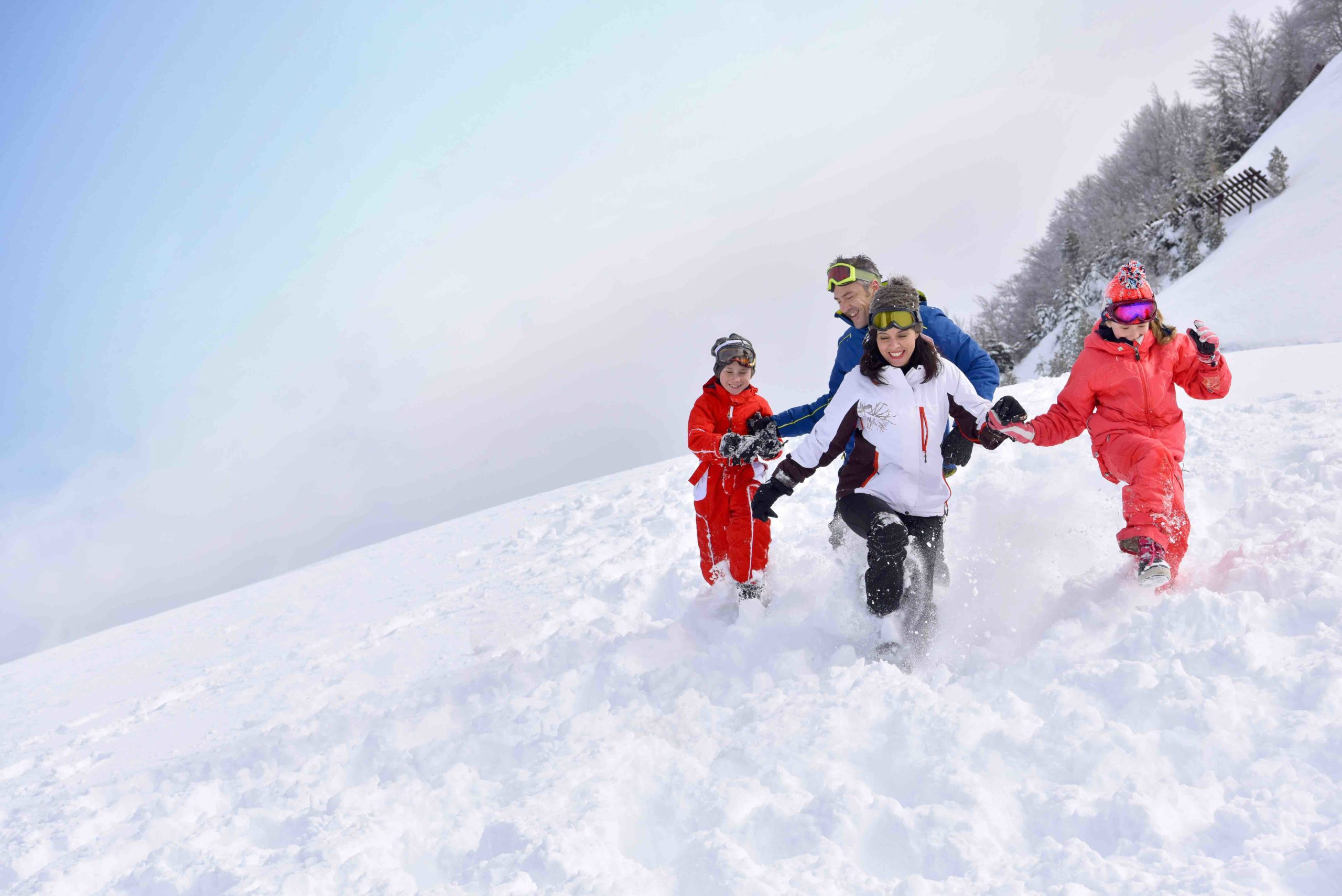 WATCH OUT,
WE'RE ON OUR WAY
Whether you're a thrill-seeking family or company manager looking to provide an unforgettable experience for your team, you can choose from a variety of refreshing or invigorating activities. You can also enjoy the sweeping view from our rooftop or get some work done with a mountain backdrop.
EXPLORE THE NEXT EVENTS IN OUR HOSTEL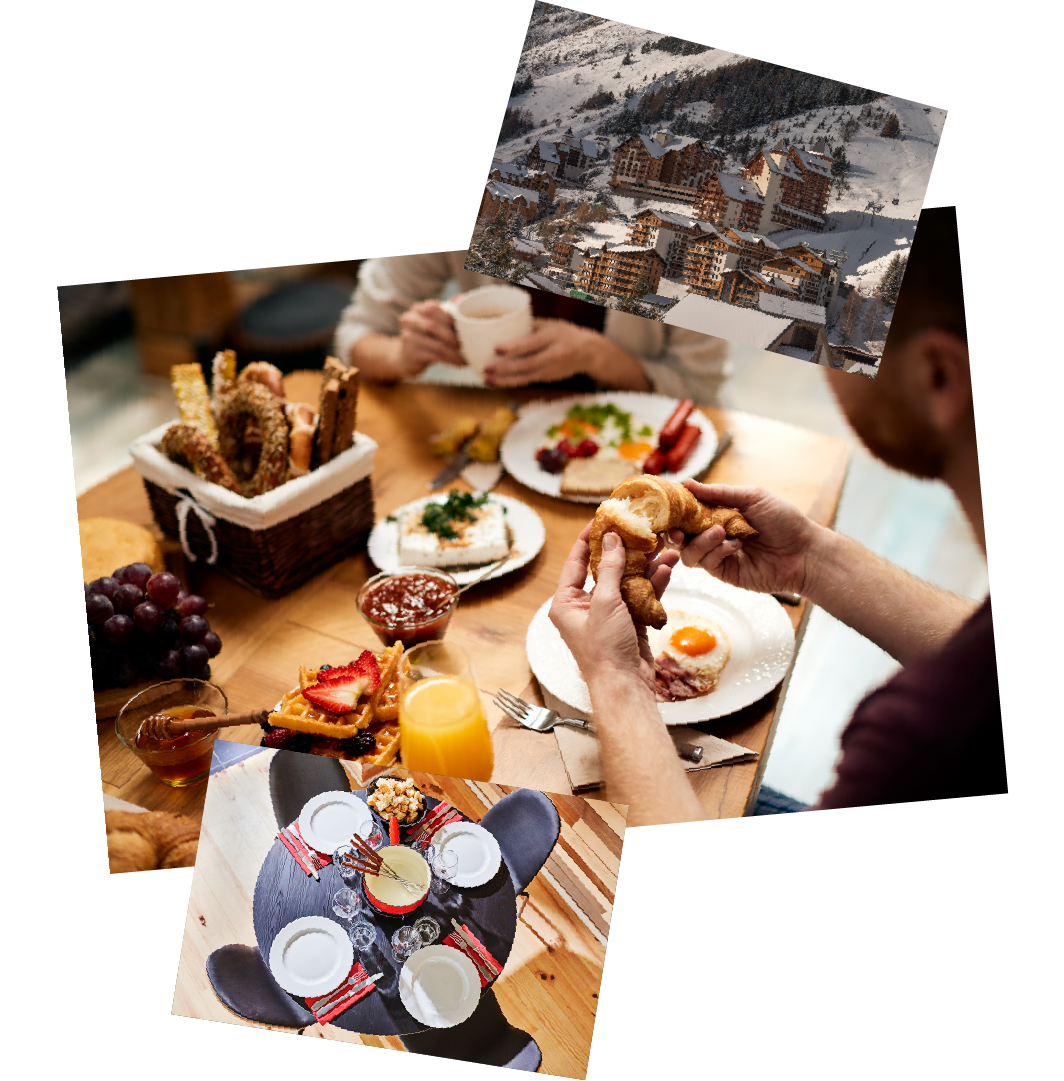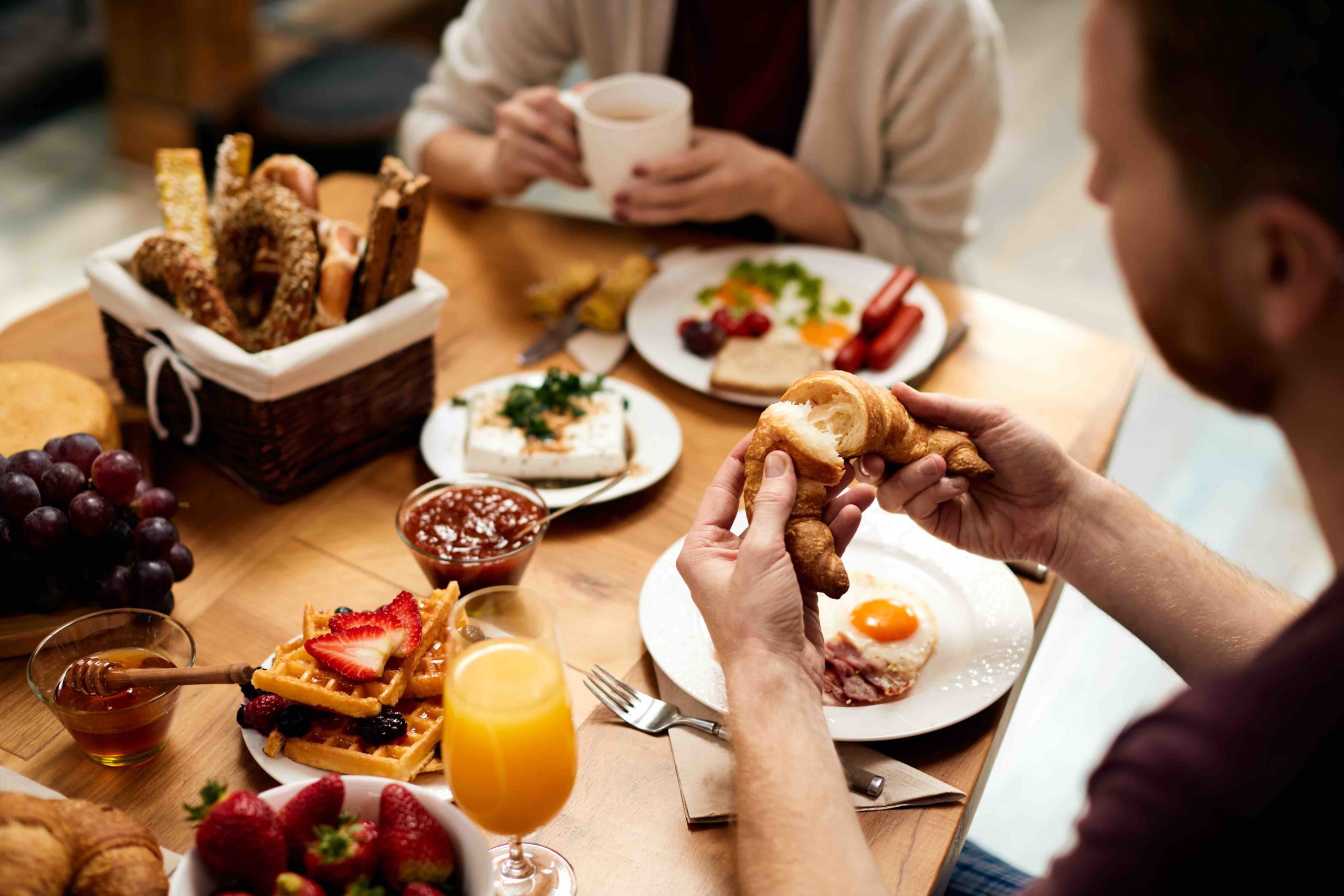 Dying for some melted cheese? After a long day on the slopes, come enjoy the mountain specialities offered in our restaurant.
EXPLORE THE BAR AND RESTAURANT OF OUR HOSTEL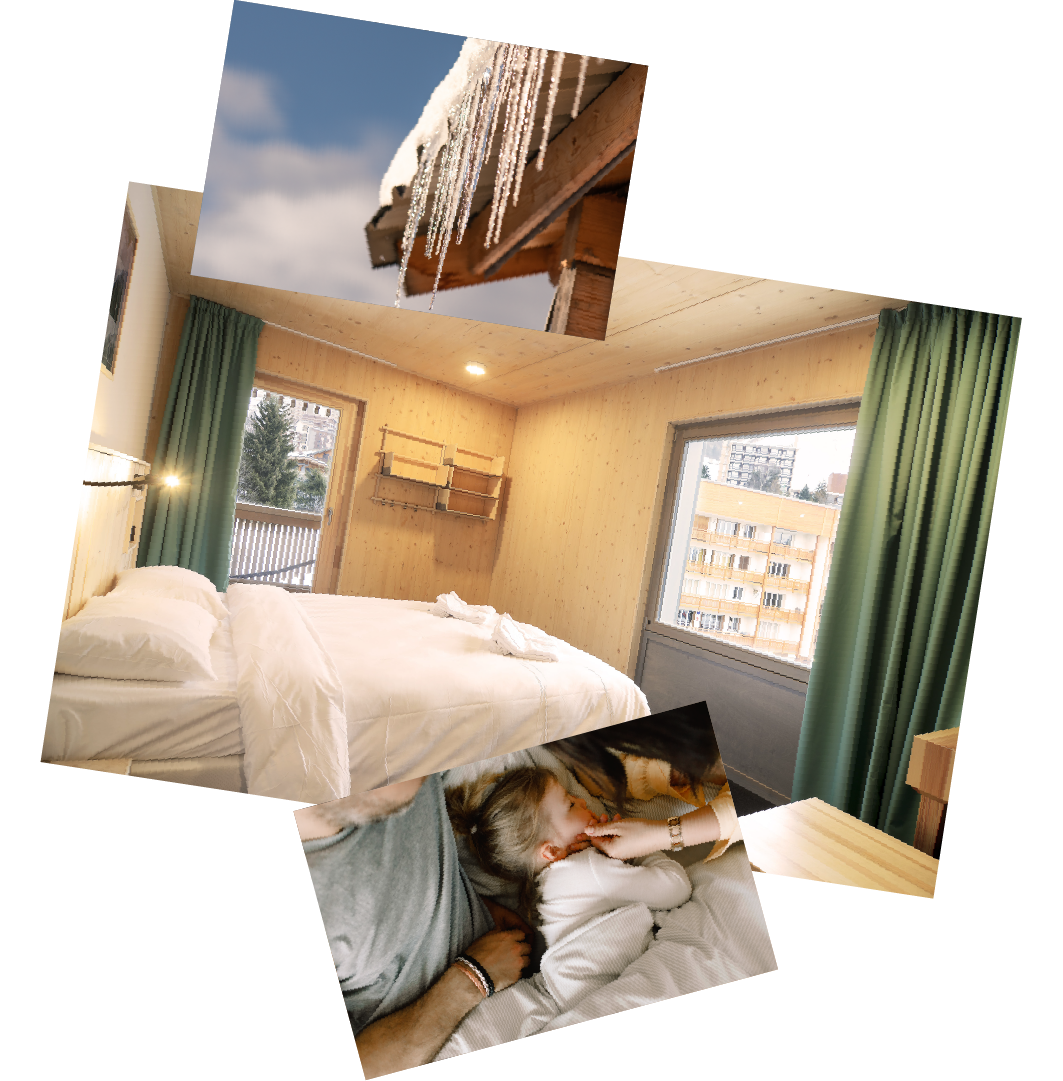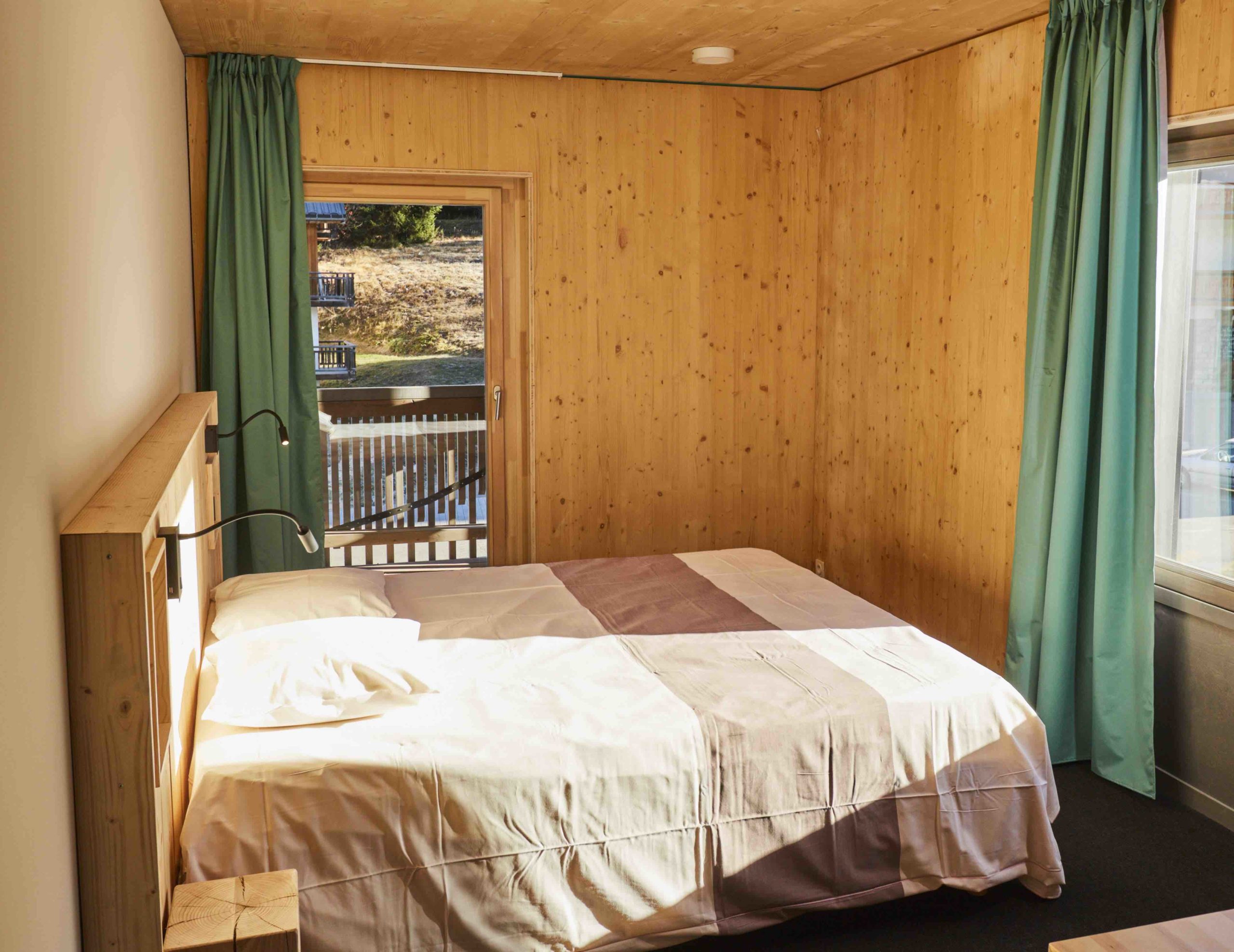 No matter how many are in your party, everyone can find the accommodation that suits them best with our private, shared, and family rooms or private dormitories. Our dormitories feature capsule beds made in France, complete with tech hook-ups. And you can relax in the friendly chalet atmosphere of our private rooms.
EXPLORE THE ROOMS AND DORMITORIES OF OUR HOSTEL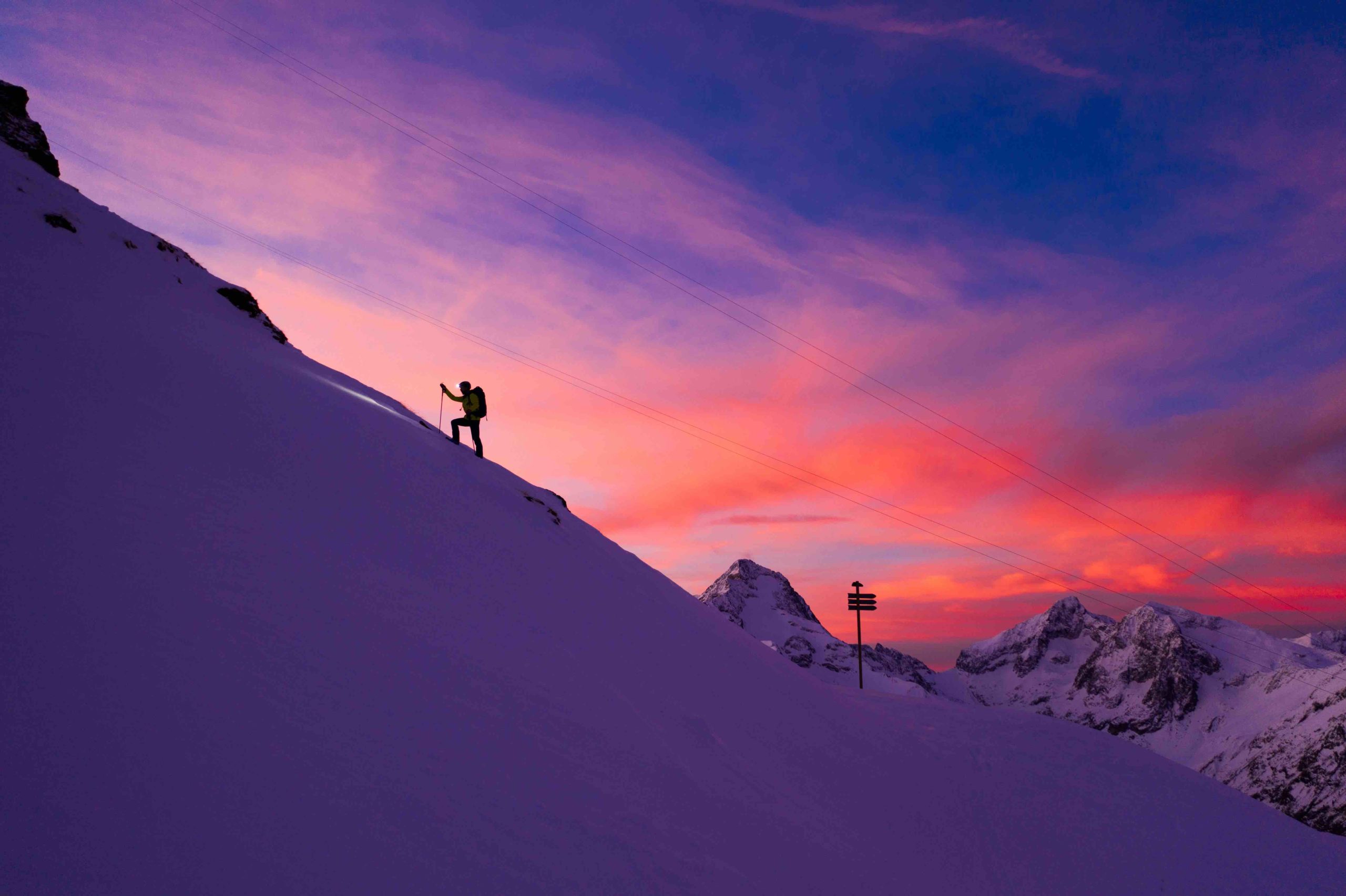 Winter or summer, you can hire skis and sign up for activities directly at the hostel. Book your thrilling mountain adventure right away to take advantage of this unique setting.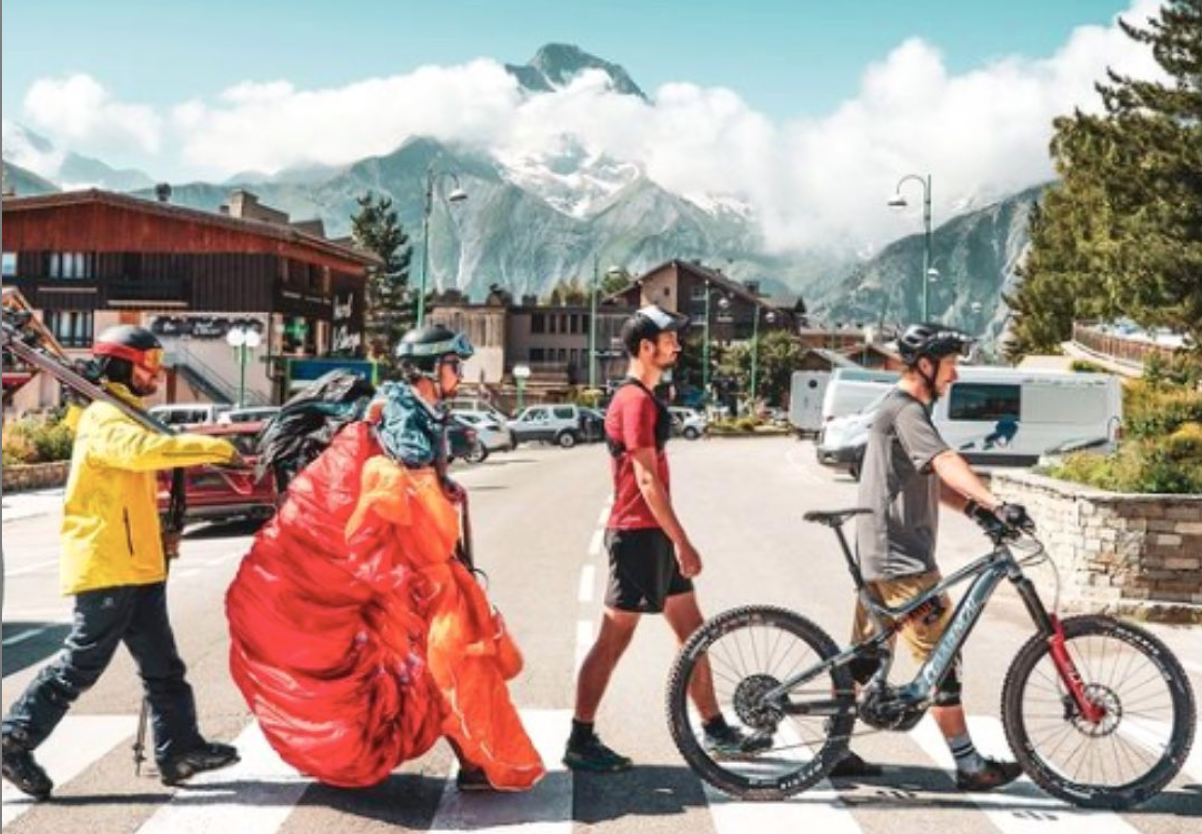 Skiing, hiking, mountain-biking, paragliding, archery, and yoga relaxation are just some of the activities you can enjoy at Les 2 Alpes!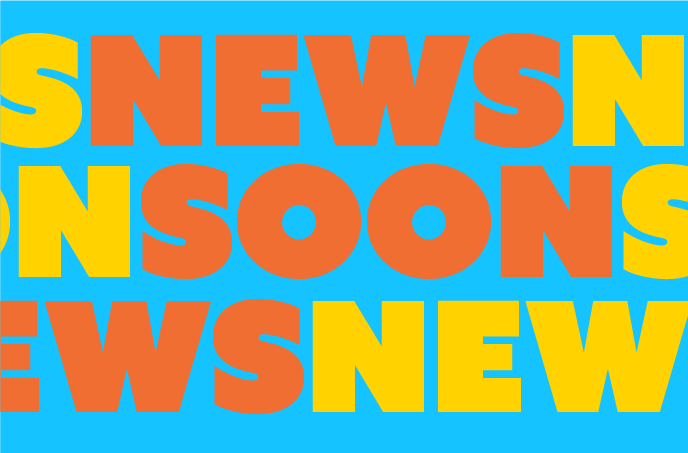 We don't have our full calendar of activities ready just yet, but we'll be back with more information soon, and trust us, you won't be disappointed!
Need to hire skis or get information about the resort? Just come see us at the reception desk!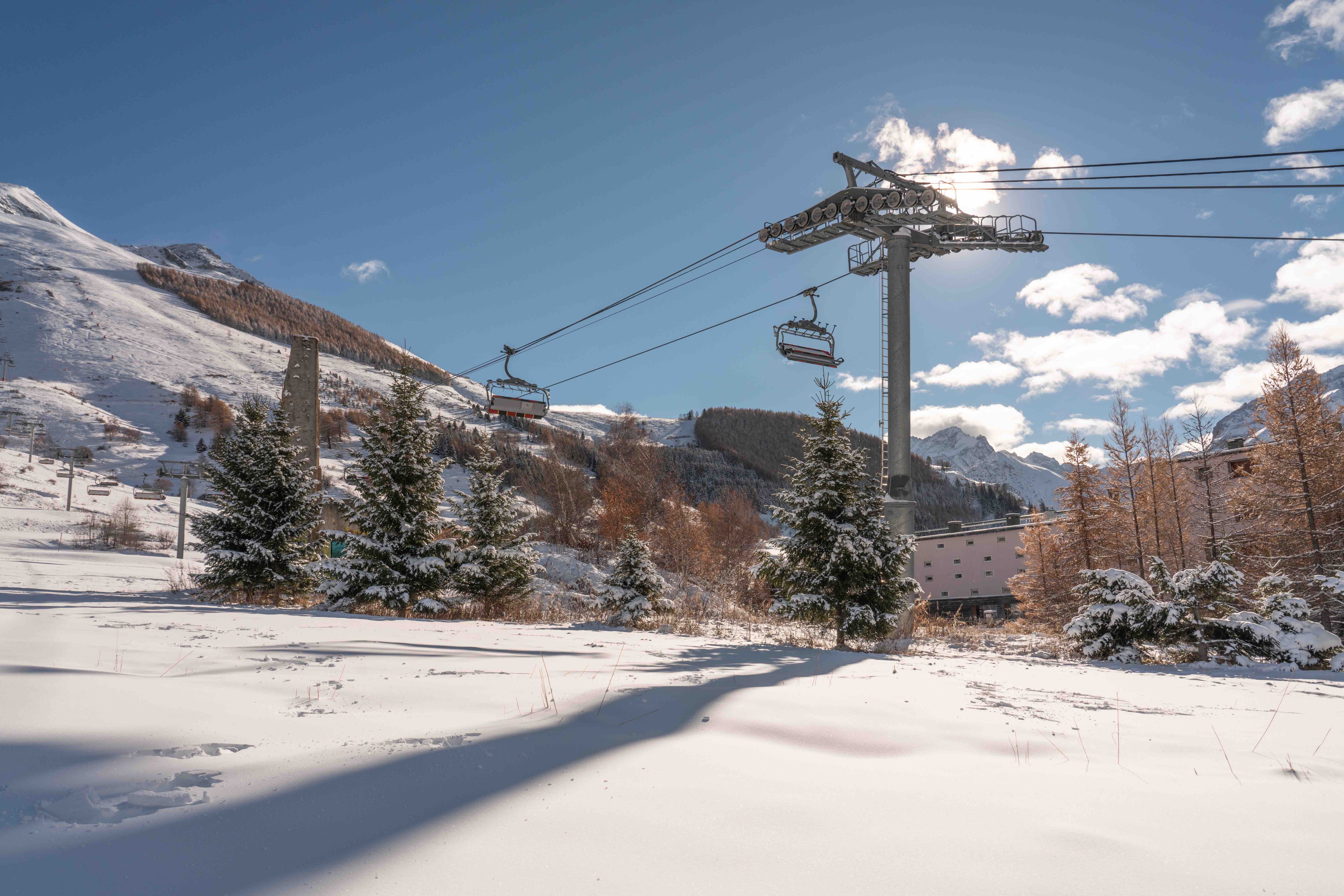 The resort is located in the heart of the Alps and offers access to endless outdoor activities. Skiing, ice-skating, paragliding and an air bag park are all guaranteed to give you the thrills you're looking for.
Les 2 Alpes is the perfect place to relax and take time for yourself. But if it isn't peace and quiet you want, there's plenty of other fun to be had. After-ski drinks, bars, and entertainment are perfect for you and your friends.
– During the winter season, take the Actibus to Grenoble bus station, then take the Transaltitude bus to Les Deux Alpes and get off at the "Mont de Lans – Point Info" stop, just across from the hostel.
– During the summer season, you can get a shuttle to Grenoble bus station, then take the Transisère bus to Les Deux Alpes and get off at the "Mont de Lans – Point Info" stop. (Make sure to check the scheduled bus times and connections!)
– During the winter season, OuiBus provides direct connections between Lyon airport and the resort. During the summer, take the OuiBus to Grenoble bus station to connect with the Transisère bus up to Les 2 Alpes. From Grenoble train station: In winter, the Transaltitude bus will take you directly to the resort.
– In summer, you can use the Transisère lines.